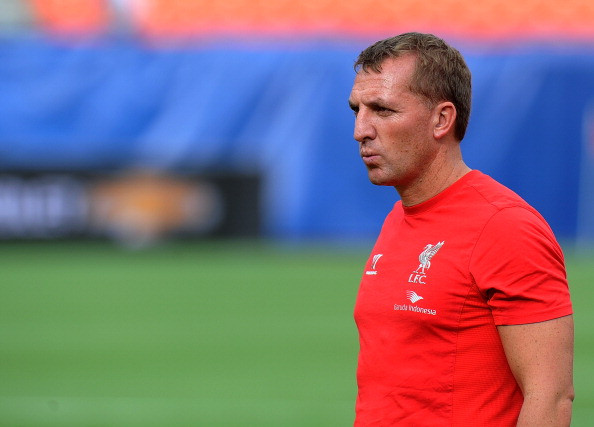 Brendan Rodgers has demanded patience for new Liverpool signings Alberto Moreno and Lazar Markovic after an error by the Spaniard proved costly during their 3-1 defeat against Manchester City on Monday.
The Liverpool boss handed both Moreno and Markovic their debuts against Manuel Pellegrini's side following their transfers from Sevilla and Benfica this summer.
And even though the Spaniard created a couple of chances in attack he made a crucial mistake in defence which allowed Stevan Jovetic to open the scoring.
When questioned about his first impressions on the new guys, Rodgers said: "For the younger players we've brought in, there is a period of adaptation for them coming in.
"Young Alberto Moreno tonight showed flashes of his quality. He'll learn. He wasn't the finished article when we brought him in, we knew there were certain areas we needed to work on, but that's something our eyes are wide open to.
"We've still got the core of our squad from last season - and the players that have come in will have the opportunity to develop and adapt. Of course, if you come in from a different country and culture, it will take that little bit of time."
Meanwhile Rogers also expressed his hopes in Markovic, who replaced Philippe Coutinho on the second half.
"Lazar came on and showed his pace and quality. It's very early for this squad - we've had to make changes to improve the depth, but as the season goes on we'll become better and better."
"If you buy players, it doesn't guarantee you anything. For us, we needed the depth in the squad and I've got every confidence the players will improve. The young players that have come in, they're adapting to the league.
"I'm very confident in the work and the players we've brought in that we're going to get better."