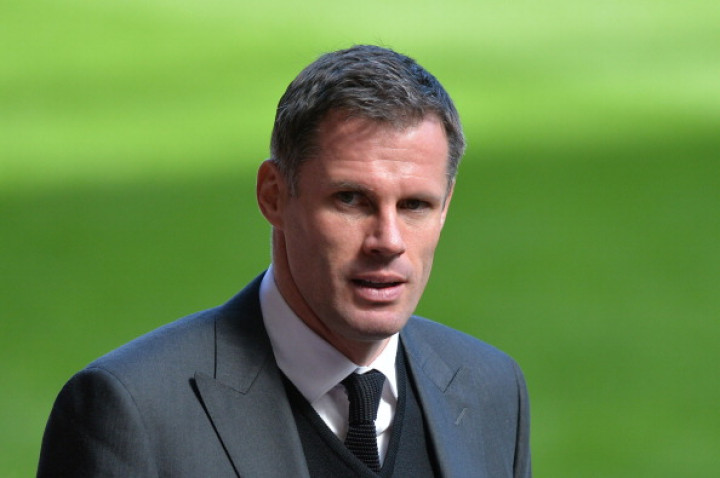 Liverpool legend Jamie Carragher says Brendan Rodgers' side will have a tough task to finish in top four this season after their latest defeat at the hands of Manchester City on Monday.
The Merseyside club suffered a 3-1 defeat to the Premier League champions at the Etihad. A brace from Stevan Jovetic and a strike from Sergio Aguero saw the Citizens seal their first big win of the season against last campaign's runners-up.
Liverpool are without the services of their last season's star player Luis Suarez, who joined Barcelona earlier this summer. In addition to this, the Reds have additional Champions League fixtures and the former Reds defender believes they have not solved the defensive problems of last season.
Carragher claims Rodgers needs to arrest these issues. Failing to do so would see the Anfield club struggle to find a place in the top four.
"Liverpool were so close to City [last season], you don't want to go to your rivals early on and get a good beating. It was 3-1, it probably could have been four or five nil," Carragher told the Daily Mail.
"The problems that we spoke about last season which lost Liverpool the title, after two games they've already conceded four goals. It's something they're going to have to rectify."
"People are saying they're not in for the title. I still think they're one of the best sides in the league."
"But if they continue conceding goals like that, with extra games, no Suarez as well, top four's going to be a fight as well this season for them."
"He [Dejan Lovren] didn't play well tonight,' said Carragher. 'The whole back four never really functioned well."
"He's had a difficult night, him and Moreno on that side. It's basic back four work and it's something Liverpool are going to have to work on."
"If that happens a lot in this league, you're going to get punished. That back four of Manchester City was the difference between tonight in this game," the Anfield favourite concluded.