Roger Federer has taken another step towards his seventh title of the season with a 6-1, 6-3 straight sets win over Benoit Paire in the second round of the Swiss Indoors in Basel.
The Swiss ace was never under threat from the Frenchman during their encounter, which lasted just 57 minutes. Paire has never taken a set off Federer in their five encounters thus far and never came close to challenging for one on Thursday (26 October).
The 36-year-old, who is chasing his eighth title in Basel, admitted that there is extra pressure to perform at his hometown, but has looked comfortable in both his matches thus far. He defeated Francis Tiafoe by the same score line in the first round and next faces Adrian Mannarino in the quarter-finals.
"It feels nice. I've played good tennis from the start of this tournament. There's always extra pressure playing at home and wanting to do well and try to stay in the tournament," Federer said after his win, as quoted on ATP's official site. "I'm happy to be through to the quarters and we'll see what happens now."
"Everything is looking good so far. I'm happy about it," the 19-time men's singles Grand Slam champion added.
Federer's progress in Basel is taking him closer to Rafael Nadal in their battle for the year-end number one ranking. The Swiss is currently ranked number two and is 1,960 points behind the Spaniard, who is on top of the men's singles ranking.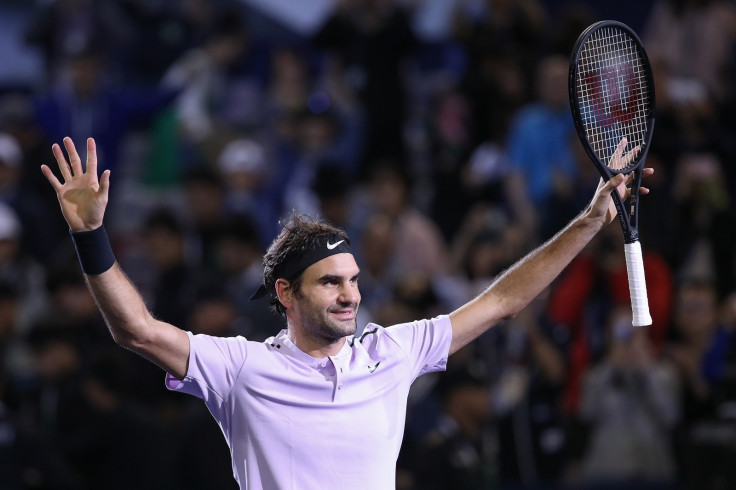 Nadal is not playing the event in Basel owing to a minor knee injury and his long-time rival has a chance to reduce the deficit to 1,460 points if he wins his hometown event. They have two more events after this in Paris and London with 2,500 points on offer and both players have a chance to finish as the top ranked player in 2017.
Federer has indicated that he is not chasing the number one ranking and is instead concentrating on winning the Basel event and the ATP Finals in London, but will be aware that he has a chance to finish the year-end as number one for the first time since 2009.