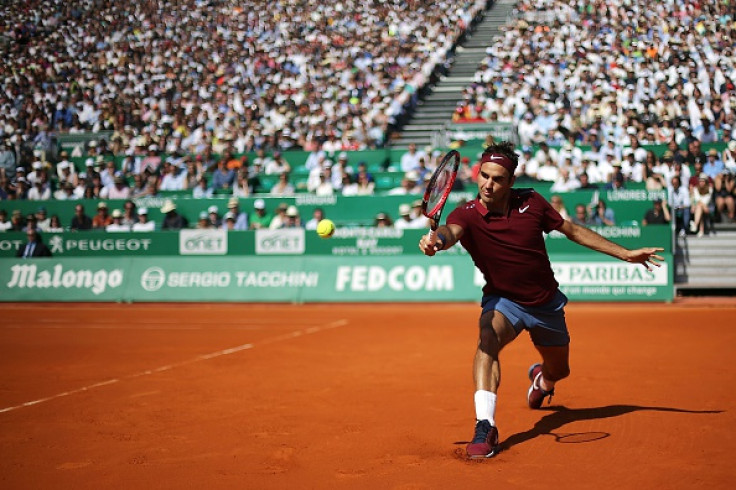 Roger Federer is among the two top-10 players who will not feature at the first big clay court event of the season – the Monte Carlo Masters in April. Kei Nishikori is the other player who will be absent in the Principality with the rest of the eight players on the entry list which was released this week.
The Swiss ace revealed earlier this season that he will decide on his clay court season only after the second Masters Series event in Miami while stating that he is unlikely to play too many tournaments on the red surface.
The 35-year-old is coming back into competition after a six-month injury hiatus and despite making his best start to a season since 2006, he has made it clear that staying fit is his main priority. He will not increase his work load as he wants to keep himself fresh and peak at the major tournaments.
"I know the French Open is going to be hard just because I would have to put in so much work during the clay-court season even to be perfectly ready for it and even then there is no guarantee," Federer said, as quoted by the Times. "I have to ask myself the question, how much am I going to put into it?
"At Wimbledon and the US Open I always have chances as long as I'm playing and am healthy. The courts suit me. The goal will be Wimbledon. I know this is where I have my best chance and I hope to be at 100 per cent.
"I will only decide on the clay-court swing after Miami. In my best years I played three, sometimes four [clay] tournaments. That's always going to be a hard ask right now — the body also needs some healing again," the Swiss star added.
The Madrid Masters and the Rome Masters are the other two Masters Series events in the lead up to Roland Garros, which begins on 28 May. The world number six is currently preparing for his first match at the Miami Masters fresh from his triumph at Indian Wells on Sunday (19 March).