Roger Federer has labelled 2017 his favourite year in his 19-year career as a professional tennis player despite most of his success coming over a decade ago between 2003 and 2007 when he won 11 of his 19 men's singles Grand Slam titles.
The Swiss ace made a sensational comeback this year after struggling for form and fitness in recent years. Federer won seven titles including two Grand Slams — the Australian Open and a record eighth Wimbledon — to make it his most successful campaign in a decade.
The 36-year-old had last won a major in 2012 and a knee injury forced him to miss the last five months of the 2016 campaign. The lengthy layoff raised a number of questions about his future in the game, but he has silenced doubters after getting back to his best and displaying a new aggressive brand of tennis.
Federer will begin his 2018 campaign at the Hopman Cup and then move on to Melbourne to defend his title at the Australian Open. Federer is not expecting a repeat next season, but admitted that he will be happy if he is "half as successful" as 2017.
"It's been a massive year – perhaps my favourite! If 2018 is half as successful, then I'll be happy," Federer said, as quoted by the Express.
Federer, meanwhile, paid tribute to his long-time coach Severin Luthi, after he was crowned Switzerland's coach of the year. The 41-year-old has been part of the eight-time Wimbledon champions' camp for over a decade and has played a part in a number of his successes.
Apart from coaching Federer, he was also the coach of the Swiss Davis Cup team that won the title in 2014 after defeating France. The Swiss tennis ace admitted that he was "lucky" to have someone like Luthi in his corner.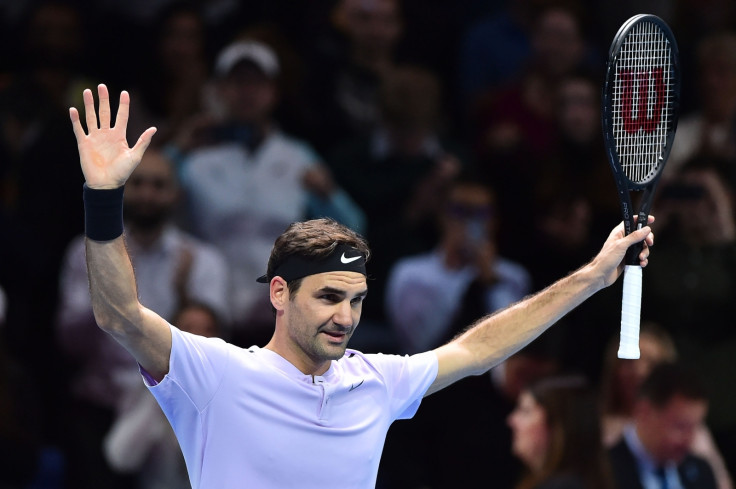 "Congratulations on coach of the year in Switzerland," the Swiss tennis star said following Luthi's win. "So well deserved, lucky to have you on my team. You've been a rock in my corner for years. Thank you."
Luthi, however, was quick to praise Federer and made it clear that the only thing that matters is the latter's form. He also credited the 19-time Grand Slam winner's passion for the game, as he was crowned the Swiss Sportsman of the Year for the seventh time.
"For me, the only thing that matters is to help Roger playing better," Luthi said. "For me it's very inspiring to see Roger's passion."