Juan Carlos Ferrero topped the ATP world rankings in 2003 and has a French Open title to his name. He retired in 2012 and now he is the man behind Equelite, the sport academy in Alicante where he grew up.
Right now, he is working alongside Alexander 'Sascha' Zverev and Pablo Carreño. Zverev ended his superb 2017 as number four in the world, while Carreño reached the semi-finals of the US Open. Speaking to IBTimes UK, the Spaniard shared his thoughts on the coming season. He started with his pupils.
"Zverev is very competitive and results have arrived sooner than expected. He is a top world player so far and during the last part of the season he focused on the mental side in order to cope with pressure. He is number four in the ATP rankings and they now begin to see him as a potential number one. Because he is able to make it. We are working a lot on that side of him, so far Zverev has not had to face this aspect of the game.
"As for Pablo, he is playing superb tennis and during his last season, bravery made a difference. He has set higher goals and he has proven to himself that he can compete against the best players in the world. If he keeps on with the hard job, he will give us very big moments the next season.
"Though it is true that they have a tough year in front of them because there are big expectations surrounding them, I think it is going to get really competitive among the big four and the young players in the top 10 who want to settle down in the top of the rankings."
Carreño is the latest Spanish tennis player who is performing brilliantly on all kind of surfaces. For a long time, the story was very different with Spaniards shining on clay courts but struggling elsewhere. "Spaniards have traditionally performed extraordinarily well in clay court, but for the last 20 years we have improved a lot. Before Rafael Nadal, Alex Corretja won the ATP Tour World Championships Finals on an indoor court and I was able to win Madrid's ATP 1000 when it was played on a hard court".
Although he had the chance to become Spain's Davis Cup captain, Ferrero wants to continue polishing rough diamonds like Zverev and Carreño. "I have been working with young players for a long time in my academy, JC Ferrero Equelite. I have tried to support Spanish tennis. To become Davis Cup captain for Spain is a dream, but when they offered me the position I was committed to Sascha Zverev. We are working really hard and I wish we can do it for a long time. Obviously, it would be a dream to become Davis Cup captain in the future."
After a both enjoyed a marvellous renaissance in 2017, will 2018 be the end of an era for Rafael Nadal and Roger Federer? Absolutely not, in Ferrero's opinion.
"You cannot be surprised with Rafa. He is one of the greatest in tennis history and his fighting capability is simply unbelievable. This year he has been playing more aggressively, his tennis is more straight forward, he is adapting his game style and he has been able to enjoy himself again on the court. A tennis player of his level is constantly trying to adapt and improve. As for his uncle [Toni Nadal], even though he is not going to travel with him, he will remain a big foundation for Rafa. I don't think this will make a difference. Let's not forget that Carlos Moya, one of the greatest players of his decade, has begun to work with the current Roland Garros and US Open champion and things have improved.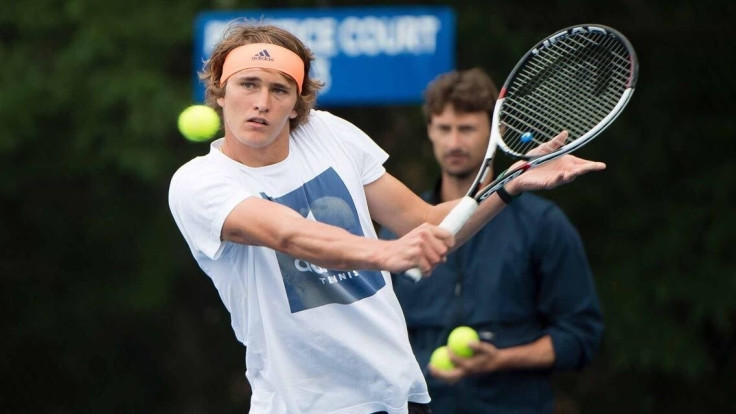 "We are going to see a very competitive season. As I said before, the big four will have to face the newcomers, the young players who are currently in the top 10 who want to remain there for a long time. And let's not forget players like Stan Wawrinka or Kei Nishikori, who have been injured for some months. It is going to be a tough season for all of them."
When it comes to Federer, Ferrero acknowledges that "his season was one of the best I remember from him, taking into account the number of tournaments he has taken part in. He has won almost everything he has played. He knows himself better than anyone, he knows where his limits are and he cherry-picks his calendar based on his knowledge on himself. One of the keys for last season's success might be that Roger Federer has focused more on enjoying than on simply winning. He is no longer carrying such a burden on his shoulders."
Though Ferrero remarked that he expects the "big four" to fight for the titles in 2018, we asked him about Novak Djokovic and Andy Murray, both stricken by injuries and loss of form this year. "It is always very difficult to come back from long-term injuries. But it is possible. Again, they are among the greatest players on the circuit and I really look forward to watch them in peak form."