In a year that saw Roger Federer win seven titles with limited game time, ATP chief Chris Kermode has admitted that there could be changes to the tennis schedule.
Federer returned from a six-month lay-off to win the Australian Open earlier this year. The Swiss ace would go on to win titles in Indian Wells and Miami before making the controversial decision to skip the entire clay court season in a bid to avoid fatigue.
The 36-year-old Swiss ace would then return for the grass court season and win titles in Halle as well as a record-breaking eighth Wimbledon crown.
In total, Federer finished the year as the world number two with a Tour-leading seven titles to increase his career tally to 19 Grand Slams and 95 singles titles. He has also hinted that he could take a similar approach in 2018 in order to avoid the risk of injury.
Meanwhile, the likes of Novak Djokovic, Andy Murray, Stan Wawrinka, Milos Raonic and Kei Nishikori have all been out for portions of the season in what was been a year full of injuries.
Kermode stated that it has been an unusual year while admitting that changes to the tennis schedule could occur as he debated the pros and cons.
"I think this is the most unusual year we've ever had, and it's a combination of the tour's set plans before I was in charge, over 10 years ago, to enable a system with giving older players exemptions from certain Masters Series events so if they hit three different sets of criteria they can play three less Masters than everyone else," Kermode told Sky Sports.
"What that has done is enabled players to play older and longer, which was the intention, but what people didn't see was that, with that, players are older and they're going to get more injured. It's that debate about whether it's better to have Roger playing at 36 years old – is that good for the game but he's going to play less and really work his calendar to reduce the number of matches, or do you have a system where people are playing at full pelt, overplaying and getting injured?
"This is the first year that I think we've had such high-profile players being injured. That's what has caused the story because, overall, the tour injuries are down 6%. It's a strange conundrum going on. It is something we need to keep looking at and reviewing and we've got huge medical teams looking at a large amount of data. What is causing injuries – is it that from a young age players haven't been educated enough about hip injuries and stretching? Is it changes of balls across different surfaces and swings? Is it changing the surface?"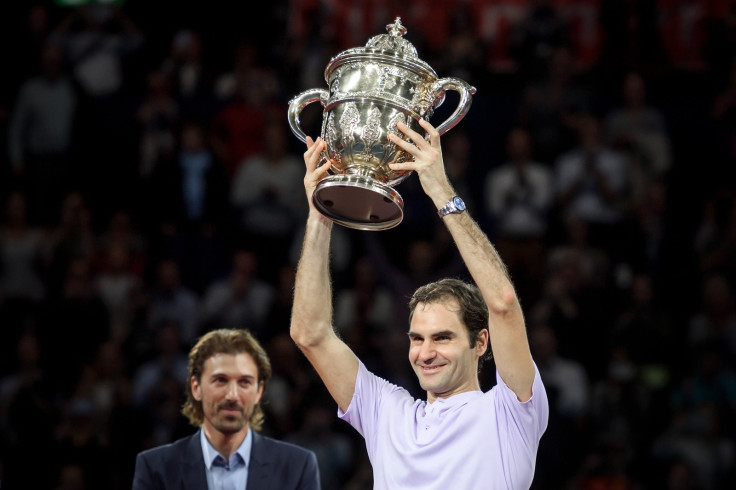 Kermode added that while Federer has benefitted from a limited schedule, his case is a unique one as he is reaching Grand Slam finals to maintain his place in the ATP tennis rankings.
"With all these injuries, there's a 'is there a culture being formulated by Roger that he can take the time off' that is different to the guys who are actually injured," he added.
"Dipping in and out and taking the time off, I think that only happens when you are 36 and only happens when you are reaching Grand Slam finals so that you reach that amount of points to remain at the top of the ATP rankings. That will only apply to very few players who are going to stay up there. That's why people will play to keep their rankings up.
"The injuries are a different one. Players have had surgeries and I think we mix the Roger [situation] with the injuries and they are very different."