Roger Federer to take part in French Open: 'My intention is to play Roland Garros'
Federer had previously expressed doubts on whether he should skip the clay season.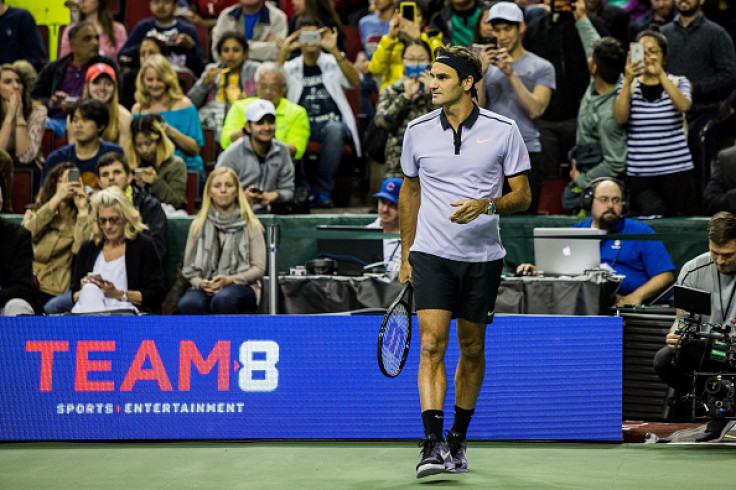 Roger Federer has revealed that he will participate in the French Open this year after previously expressing doubts.
The Swiss ace returned from injury in 2017 and has defied expectations, winning his first Grand Slam in the Australian Open since 2012 before going on to win titles in Indian Wells and in Miami.
With a 10-week break planned after his win in Miami, Federer was expected to return just before the French Open would take place.
However, the 18-time Grand Slam winner recently expressed doubts on whether he would take part in the clay season at all, having only won in Roland Garros once in 2009.
But following his exhibition match win over John Isner to benefit his charity, Federer said he would take part in the second Grand Slam of the year: "I am registered and my intention is to play Roland Garros."
The 35-year-old also spoke of his injury struggles and how he managed his career renaissance, winning 19 out of 20 matches in 2017.
"I feel very privileged to be back on a tennis court," he added. "Last year was extremely difficult, having had surgery and the knee never healing. Then I had back pain too, and it all got too much at Wimbledon and I was out for six months."
"But I was able to spend some incredible time with the family and start preparing for this season and hoping that the work that I put in the off season was going to really pay off.
"I was going to get a second chance to really play tennis again on the professional tour and so when I did come back in Australia [it] was really exciting."
The French Open will take place from 28 May to 11 June.
© Copyright IBTimes 2023. All rights reserved.