Roger Federer has dismissed talk suggesting his long injury break last season which has led to a successful 2017 campaign has become a trend this year with a number of top players ending their season early.
The Swiss ace injured his knee at the beginning of last season while running a bath for his young twin daughters, and returned to action after undergoing surgery in February. He aggravated the injury during his run to the semi-finals in Wimbledon after which he decided to cut short his 2016 season and focus on returning to full fitness.
Federer did not play the final five months of the 2016 season and returned to action in January this year. The Australian Open was the 36-year-old's first ranking tournament in six months and he went on to win it beating long-time rival Rafael Nadal, who was also returning from a three-month injury break, in the final.
The Swiss star has since gone on to win five more titles including a record eighth Wimbledon title and is in contention to end the year as the world number one – this after starting the campaign ranked 18th.
This season has seen a number of top players take a lengthy break due to injuries and fitness issues. Novak Djokovic, Andy Murray, Stan Wawrinka, Kei Nishikori and Milos Raonic have all ended their campaigns early and are only slated to return in 2018.
Federer does not believe that his actions have acted as a blueprint for other players to emulate and that it is purely coincidental that so many players have succumbed to injury in 2017.
"This is probably a coincidence. Most of these players are also no longer 22, but around the 30 and have played a lot," Federer said about players taking a longer break becoming a trend, as quoted by the Express.
"A long break is sometimes necessary and could be a trend for older players. But I do not think that many of the younger ones will simply break off the season in the future because they think that is better. If one can play, then he plays.
"I hope that in the future, more players will be able to take breaks even under the year, install training blocks and not all burned out at the end of the year," he explained.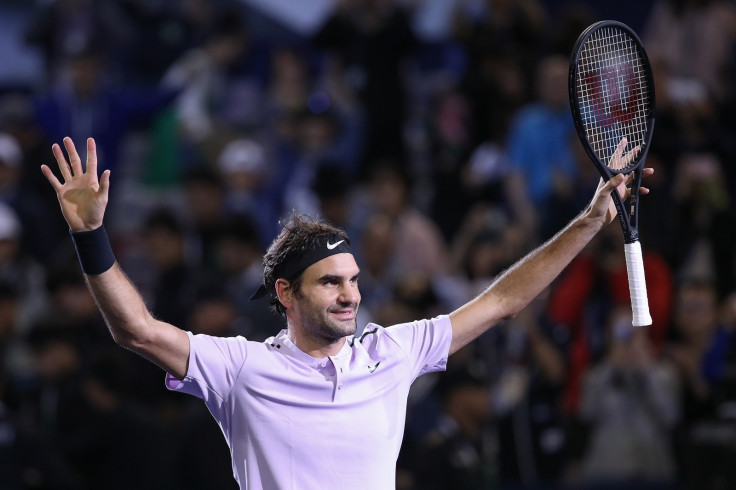 Federer, meanwhile, has indicated that he will again pick and choose the tournaments he plays in 2018 with his health taking top priority. The 19-time men's singles Grand Slam champion played a limited schedule in 2017 after he opted to skip the entire clay court swing of the season to focus on the grass and hard court events and indicated that it could be similar next year.
"We had meetings about how we could attack next season. I know I'm going to start with the Hopman Cup and the Australian Open," Federer added.
"Some tournaments are set in stone, some others I'm just trying to find out what the best solution is for my playing schedule, my family, for my body, for my mind."