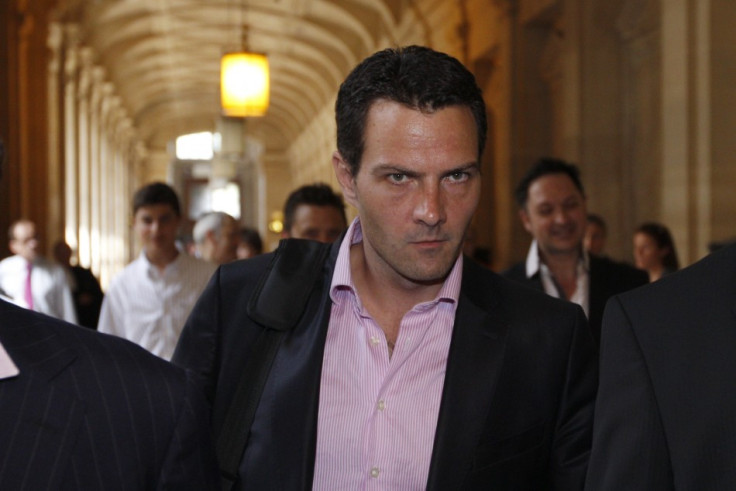 Rogue trader Jerome Kerviel, the man behind the biggest financial trading scandal in European history, has lost his appeal to a French court to reduce his prison sentence and his responsibility for paying back the near $5bn he lost for Societe Generale.
Jude Mireille Filippini, upholding a decision first reached in 2010, ruled that Kerviel must face five years in prison and pay back €4.9bn he lost for the bank during a series of ill-conceived trades in the equity futures markets in 2007 and 2008. The loss - four times larger than the one Nick Leeson created to bring down Barings in 1995 - wiped out more than two years of earnings at the bank's investment division and rattled financial markets around the world when news of the fraud first hit the tape in January of 2008.
He will be sent to prison immediately.
Kerviel, 35, had sought to have the sentence dismissed and the fine annulled, arguing that he had always acted in the best interests of the bank and with the tacit or explicit support of its senior managers, something prosecution attorneys had told the court "takes a lot of imagination to believe".
Kerviel's lawyers have said they will seek one further appeal of the sentence, which would take it to France's highest court - the Cour de Cassation - which rules on the decisions of lower-court judges.
Kerviel was convicted of hiding billions of euros in losses as he built unauthorized trading positions in European equity markets that far exceed the bank's risk limits by falsifying documents and lying to his superiors. He was originally sentenced to three years in prison following his 2010 conviction.
He apologized to the bank during the closing stages of the appeal, but insisted that "at no point did I ever lie to the justice system".