UBS Rogue Trader Kweku Adoboli Sentenced to Seven Years in Prison after $2.3bn Fraud Conviction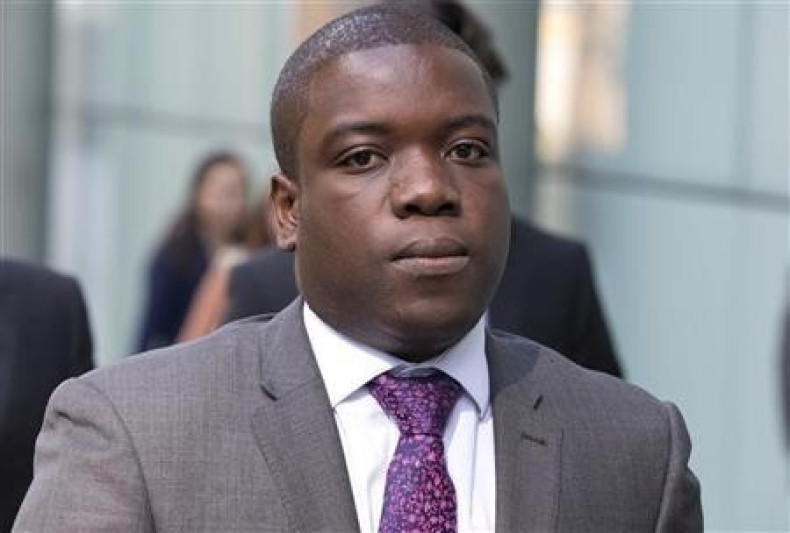 A former dealer working in the London office of the Swiss bank UBS, who was alleged to have lost more than £2.3bn through unauthorized trading, has been found guilty of two counts of fraud and sentenced to seven years in prision.
Kweku Adoboli, accused of two counts of fraud linked to the biggest financial fraud in British history, was read the verdict by Judge Brian Keith at London's Southwark Crown Court Tuesday after an 11-person jury had deliberated for more than five days.
The vote was unanimous on the convctions. Adoboli was acquitted on four charges of false accounting related to the allegations.
Adoboli had faced a maximum of 20 years in prision based on the two fraud convictions. He's expected to serve just under half of his seven year sentence, assuming good behaviour and time served in custody since his arrest in January.
Adoboli, 32, had worked on the bank's Exchange Traded Funds desk and denied the charges. He had testified that managers had pressured him to take unauthorized risks in a relentless effort to generate profits for the bank.
He told UBS managers initially that he had acted alone in hiding losses and booking fake hedges to cover his positons from scrunity, but told his girlfriend in a text message on the day of his arrest that the story had "too many miniscule pieces of evidence that will end up ripping (it) to pieces", the trial had heard during Adoboli's testimony.
He had also told the court that three former colleagues - John Hughes, Simon Taylor and Christophe Bertrand - had met with him at a local bar and agreed that he should take the blame for the losses.
"I'm a little upset because the boys sold me down the river," the court heard. All three men denied any knowledge of the meeting.
Adoboli's conviction follows the sentencing of former Societe Generale trader Jerome Kerviel last month after he lost his appeal to a French court to reduce his prison sentence and his responsibility for paying back the near $5bn he lost for Societe Generale.
Jude Mireille Filippini ruled that Kerviel must face five years in prison and pay back €4.9bn he lost for the bank during a series of ill-conceived trades in the equity futures markets in 2007 and 2008. The loss - four times larger than the one Nick Leeson created to bring down Barings in 1995 - wiped out more than two years of earnings at the bank's investment division and rattled financial markets around the world when news of the fraud first hit the tape in January of 2008.