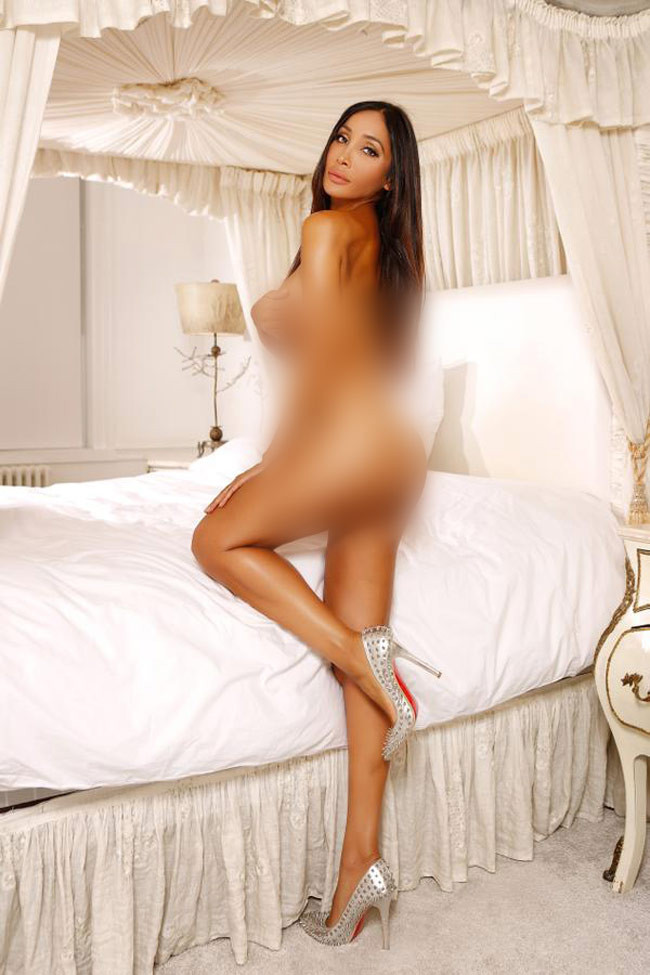 Rohit Sharma's record-breaking one-day innings is already receiving a flood of celebrity tributes, with British actress Sofia Hayat 'doing a Kim Kardashian' in honour of the Indian batsman.
Sharma hit 264, the highest ODI score of all time, against Sri Lanka earlier today, becoming the first cricketer in history to score two double-centuries in the 50-over format.
Following his amazing knock, Hayat -- Sharma's ex-girlfriend -- published a nude photograph on Twitter and dedicated it to the 27-year-old.
Hayat tweeted the photo with the caption: "Dedicating my nude shoot to Rohit Sharma for his historic score! Well done! This one is for you! Proud day for India!"
"Celebrating Rohit Sharmas record-breaking score with my nude shoot! Rock on Sharma!" she wrote in a separate tweet.
Sharma and Hayat are believed to have dated in 2012, before she ended the relationship, claiming she was "looking for a gentleman".
Although Hayat does not mention Kardashian, the picture appears to be a thinly-veiled attempt to emulate the reality star, who captured global attention for posing naked for Paper magazine earlier this week.
Sharma's innings beat the previous ODI world record, set by fellow Indian batsman Virender Sehwag. His innings took just 173 balls, with one esteemed cricket writer claiming his shots "seemed in open defiance of physics".