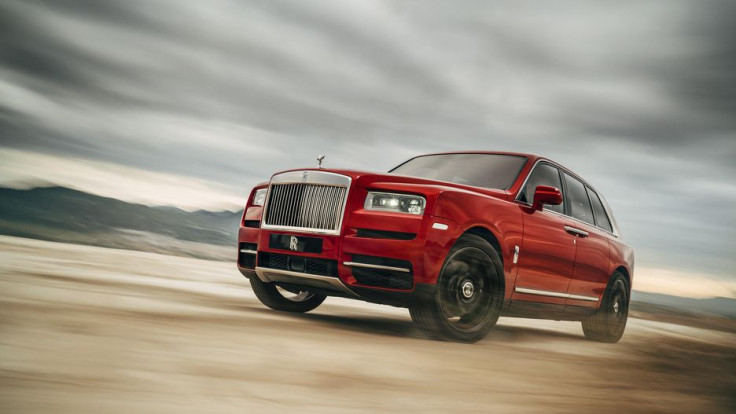 Motorists with the money can now explore off-road in luxury or just make a statement dropping the kids off at school.
Rolls-Royce unveiled its first SUV. The Cullinan, named for the diamond in Britain's Crown Jewels, carries a £250,000 ($325,000) price tag plus an estimated £3,500 ($5,000) gas-guzzler tax and struggles to make 20 miles to the gallon.
The Cullinan's 6.75 liter, twin-turbo V12 engine has 563 horsepower. The SUV includes Rolls' "magic air ride," but drivers can press an "off road" button to hit the trails. It's opulent interior includes a drinks cabinet, cool box, storage space for shooting equipment and the hatchback folds down to reveal a min dining table. All seats will be having massage options as well.
Deliveries are expected to begin in 2019 and the new model is aimed at younger, high net-worth drivers who might previously thought of Rolls Royce as a staid marque for older drivers.
Rising sales of SUVs and pickup trucks are driving auto sales in the U.S. Autodata Corp. said in March that truck and SUV sales rose 16.3 percent, while car sales plunged 9.2 percent. Nearly two-thirds of all vehicles sold were trucks or SUVs.