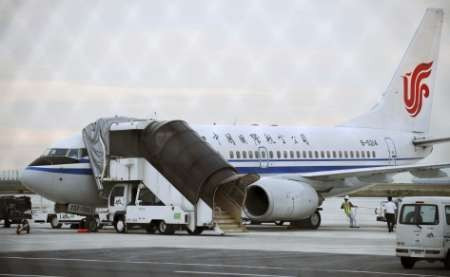 Shares in Rolls Royce were up on the FTSE 100 in morning trading after the engine manufacturer said it had just confirmed an order from Air China worth $1.8 billion.
The company is to provide engines for 10 of Air China's Airbus A350 XWBs and 10 A330s. In addition Air China will receive a TotalCare long term service agreement.
The A350 XWBs will be provided with Trent XWB engines, while the A330s will be fitted with Trent 700 engines.
Rolls Royce said that it had won over $4.5 billion in orders for the Trent 700 engine from across the globe since July. The group said that over 1,000 Trent 700 engines are in use or on order at the moment.
Steve Miller, Rolls Royce's Civil Aerospace Vice President - China, said, "Our world class technology and service support enables our customers to achieve unrivalled performance benefits. We are very proud that Air China has again put their trust in us with this new order for the Trent XWB engine and a follow-on order for the Trent 700."
He Li, Air China Ltd Senior Vice President, commented, "We look forward to bringing the Trent XWB into service with our airline to provide us with fuel-efficient power for the A350 XWB and adding to our Trent 700-powered fleet. We have now selected this engine on four separate occasions. Our Trent-powered fleet now stands at 78 aircraft either in service or on order."
By 09:50 shares in Rolls Royce were up 0.93 per cent on the FTSE 100 to 597.50 pence per share.