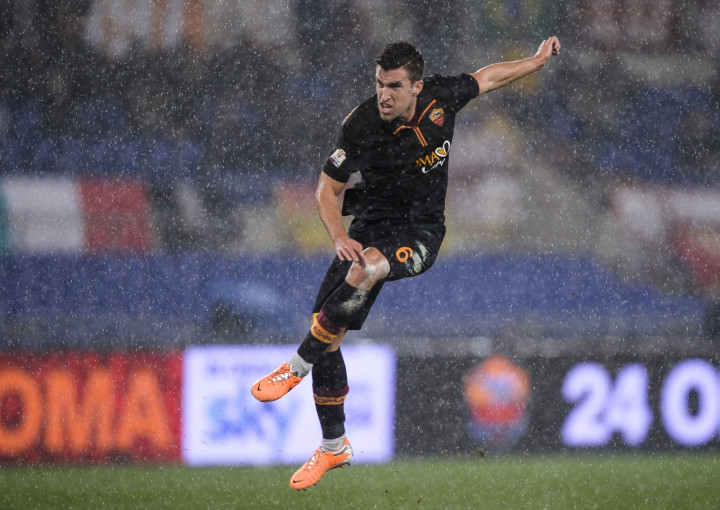 AS Roma owner James Pallotta has told Manchester United in no uncertain terms that midfielder Kevin Strootman is not for sale.
The Red Devils have been after the Dutch midfielder since the summer transfer window and reports suggested that Louis van Gaal was preparing a bid for the player during the January transfer window.
The United manager had also expressed his interest in the midfielder, who is currently recovering from a long-term knee injury sustained last season.
But Pallotta has dashed all hopes of United signing him by saying that, even if a club offers £75m, Roma will not let Strootman go.
"It is just not happening," Pallotta told BBC.
"I have told the papers that they should stop wasting paper. We don't have any interest in selling Kevin.
"Obviously as business people when people call us and say 'we want your player' you are going to listen to them," the Roma chief added.
"You have to do that, that is the business side. That doesn't mean you are going to make a decision that [an offer of] £75m, bang you hit the bid. That is not the way it is going to work, it is not the way it does work with us," Pallotta asserted.
The Chairman of the Italian club has confirmed they will not be swayed by the big money being offered, as their goal is to keep the stability in their team and remain competitive.
"For others, maybe, but our view is that we want to put a great team out there, but we are not saying 'we have to make a ton of money'. Our goal across the board is stability," Pallotta concluded.