Treasure Trove of 30,000 Roman Coins Unearthed in Bath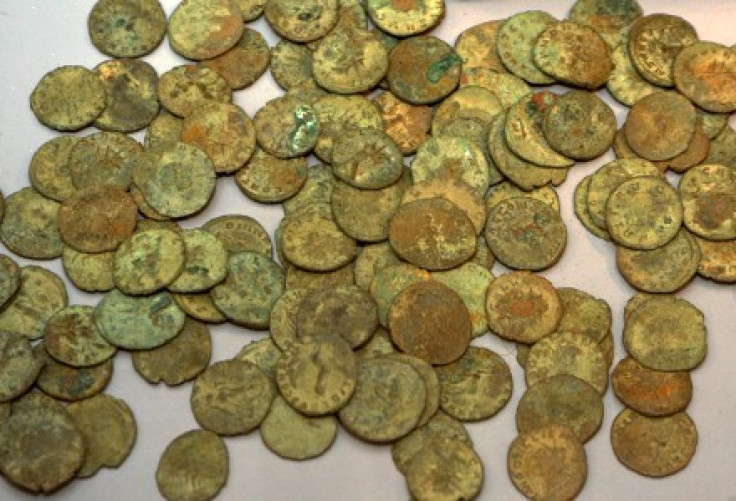 Archaeologists have discovered one of the largest collections of Roman coins in Britain, comprising over 30,000 silver coins, from an archaeological site in Bath.
The hoard of silver coins is believed to be from the third century, dated to around 270AD.
According to experts, the collection is the fifth largest of its kind found in the UK and the largest from a Roman settlement.
The hoard was found on Beau Street about 150 metres from the Roman Baths (Bath) during the construction of a new hotel.
As the coins have been fused together in large blocks, they are being sent to the British Museum where conservators are expected to work on them for around a year.
According to the Telegraph, the Roman Baths has launched an appeal to raise about £150,000 to acquire, conserve and display the coins, believed to date from about 270AD.
It is not known why it was buried but the period was one of great turmoil known as the Crisis of the Third Century, in which the Roman Empire nearly collapsed as Britain and Gaul broke away to form the short-lived Gallic Empire.
The great Roman Baths were destroyed during the sixth century after the Romans left Britain. It was only a millennium later, at the end of the 18th century, that they were restored.
© Copyright IBTimes 2023. All rights reserved.