Crowds demanding anti-corruption reform in the Romanian capital Bucharest have swelled to 30,000 strong on 5 November. Following the resignation of Prime Minister Victor Ponta over 32 deaths in a night club fire, demonstrators demand swift national elections.
For the second night in a row, protesters including many students, gathered in Bucharest's University Square, calling on others to join them. Similar rallies have been held in urban centres across the country, the BBC reported.
The deadly fire on 30 October in Bucharest's Colectiv nightclub was the catalyst for the widespread demonstrations against Romania's endemic corruption. The blaze, which killed 32 and injured 179, has been blamed on officials at the highest levels because it was felt safety standards were overlooked due to the widespread culture of corruption.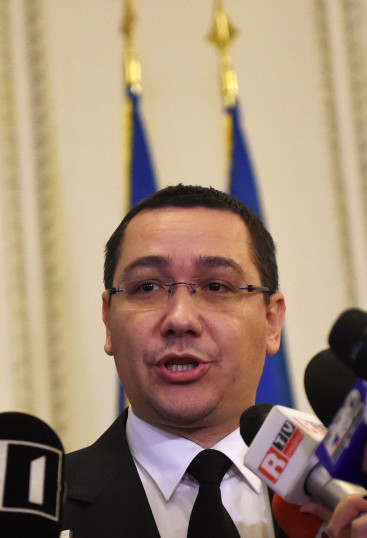 The ensuing political fallout has already claimed Ponta who is awaiting trial on charges of corruption made in June. Cristian Popescu Piedonet the mayor of the district where the night club was located has stepped down, as too has the Ponta's minister of the interior.
It has fallen on the Romanian President Klaus Iohannis to try to resolve the crisis. Iohannis has called for a shift in national politics in the wake of the resignations. He has praised the protesters for instigating change.
Ponta had initially tried to cling to power in the face of the night club disaster. The government passed legislation on Tuesday (3 November) that would allow Romania's emergency response units to shut down venues without permits, and those which do not take adequate safety measures or observe safety limits.
The fire in Bucharest broke out when fireworks set off at a concert inside the club ignited inflammable insulation foam, causing a stampede to the doors and trapping most of the audience of 400 inside.