Romanian Prime Minister Victor Ponta has resigned following mass protests over a nightclub fire in which 32 people lost their lives. The chief of the Social Democratic Party announced the resignation on Wednesday 4 November.
"Victor Ponta is giving up his mandate. Someone needs to assume responsibility for what has happened. This a serious matter and we promise a quick resolution of the situation," party head Liviu Dragnea told journalists in parliament, Reuters reported. "You probably noticed thousands of people last evening and what they demanded," he added.
More than 20,000 people took to the streets of capital Bucharest on Tuesday to protest against the government following the fire in the Colectiv nightclub on Friday night. Protesters held up banners denouncing the government as "murderers" and calling for Ponta and deputy prime minister Gabriel Oprea to resign.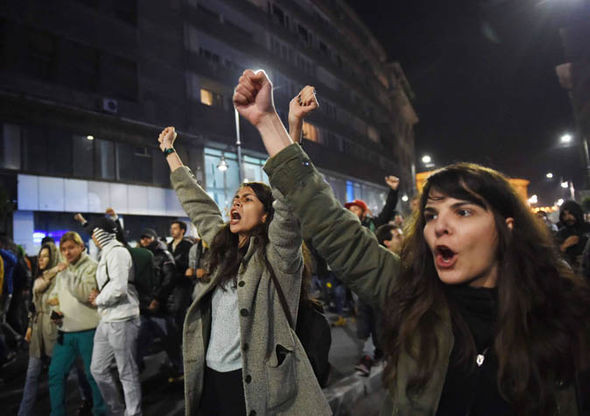 Protests were also held in the cities of Brasov and Ploiesti, amid fury at perceived government corruption and failure to enforce safety rules.
The fire broke out when fireworks lit at a concert inside the club ignited inflammable insulation foam, causing a stampede to the doors, and trapping most of the 400-strong audience inside.
The government passed legislation on Tuesday that would allow Romania's emergency response units to shut down venues without permits, which do not take adequate safety measures, or observe safety limits.