An explosion at a nightclub in the Romanian capital, Bucharest has killed at least 26 people and injured 88 others. The blast occurred at the Colectiv club on 30 October. The country's Foreign Minister, Gabriel Oprea said "the number of deaths is expected to rise".
As many as 400 people may have been inside the club, according to Reuters. The venue was hosting a rock performance to make the launch of a local band's new album. Following the blast, a larger fire broke out. Speaking to Romanian media, one witness said that a pyrotechnic display set fire to nearby objects while other parts of the country's media reported that fireworks may have been let off in the club.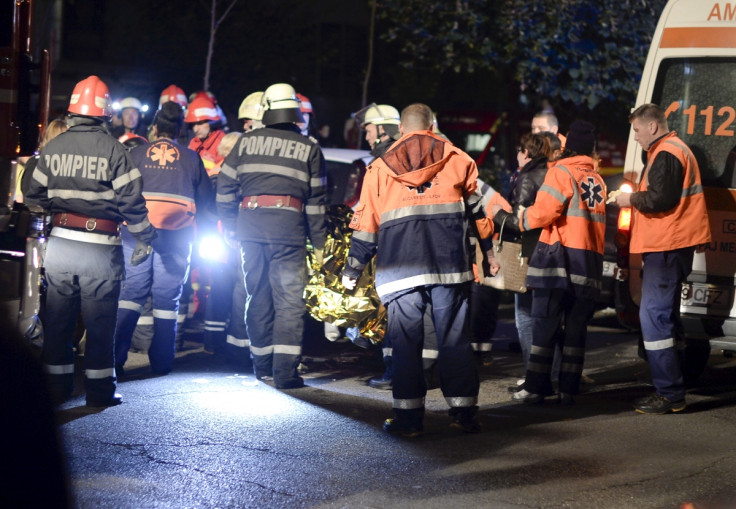 Reporter Dana Carbunaru said: "Apparently there were several hundred people in the club at the time of the explosion. It seems that someone had [been] given fireworks at a time, the fireworks have reached the ceiling and wiring had exploded."
One man who managed to escape told Reuters: "There was a stampede of people running out of the club".
"I am shocked and deeply saddened by the tragic event that occurred tonight," Romanian President Klaus Iohannis said on Facebook. The government has established a hotline for people trying to contact their friends or family who were at the club.
Romania's Health Minister, Nicolae Banicioiu said hospitals have been "bombarded with the number of severe cases." He added: "Victims have been sent to the accident and emergency hospitals in the capital."