Romelu Lukaku says he is "delighted" to be joining the "biggest club in the world" ahead of his proposed move to Manchester United.
Everton have accepted a £75m bid from United for Lukaku, with the 24-year-old undergoing a medical in Los Angeles on 8 July.
Chelsea launched a rival bid for the Belgium international late last week, but the striker said he had made up his mind to join a club that was hungry to return to the top of English football.
"My mind was already set. I gave my word, and I don't look back. I didn't look back since, and I was already mentally preparing to be part of the team," Lukaku told ESPN.
"This is an opportunity that I've always wanted since I was a child. When [Manchester United] came calling, I didn't have to think twice. So I'm really delighted to hopefully be part of their history."
Lukaku is poised to become the fifth-most expensive player in football history, with his £75m transfer fee potentially rising to £90m including add-ons.
He added: "Who would say no to the biggest club in the world? Best stadium in England. The best fans. This is the perfect opportunity. I always said I wanted to play for a team that's challenging for every trophy that there is.
"I think Manchester United at the minute wants to be the dominant team, that dominant force. If you look at their history, it says enough.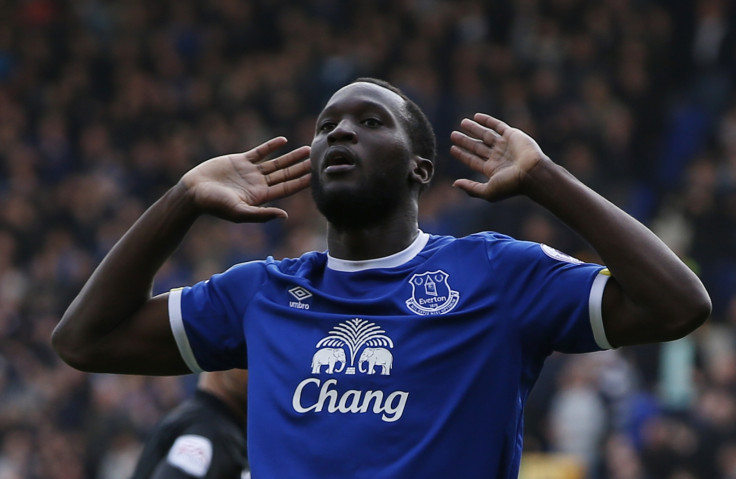 "To become part of a club like them is something that I really wanted. I'm thankful for the opportunity that they gave me.
"Now it's time to work hard, work harder than I ever did before. I'm willing to do it. Hopefully, it will come a good way."
United boss Jose Mourinho was Chelsea manager when Lukaku was sold by the Blues to Everton for £28m in 2014.
The 24-year-old said he had no qualms about working with Mourinho again and described the Portuguese as "the best manager in the world".
"I think he wants to improve me, make me a better player than I am today, which is good. I always want to improve," Lukaku said.
"I always want to work on the good stuff, but also the bad stuff. He knows how to make players better, and make from players winners as well.
"For me, I think it's the perfect opportunity. I'm 24. I never won a major trophy, but I'm eager to win something and to be part of a team that wins trophies, and I think he's the right guy to help me in that."