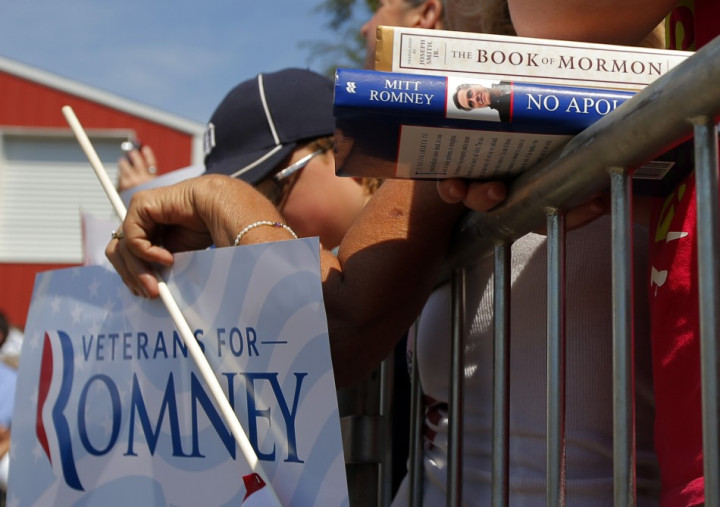 A city newspaper in the Mormon heartland state of Utah has urged readers to spurn Republican candidate Mitt Romney, a practising Mormon, in favour of Barack Obama in the USW presidential elections.
The Salt Lake Tribune wrote in an editorial: "Obama earned another term" and urged voters on 6 November to dump Romney, despite his Mormon faith being shared by about 60 per cent of Utah's population and his pivotal role in the Salt Lake City's 2002 Winter Olympics success.
The Romney that, as the Olympics CEO "managed to save the state from ignominy, turning the extravaganza into a showcase for the matchless landscapes, volunteerism and efficiency [and] told the world what is best and most beautiful about Utah and its people," does not exist any more, said the paper.
He has been concealed beneath too many political faces, it continued.
"This is the Mitt Romney we knew, or thought we knew, as one of us. Sadly, it is not the only Romney, as his campaign for the White House has made abundantly clear, first in his servile courtship of the Tea Party in order to win the nomination and now as the party's shape-shifting nominee.
"Romney ... is shameless, lavishing vastly diverse audiences with words - any words - they would trade their votes to hear."
Romney is not a native of Utah but was born in Detroit, Michigan.
His backtracking on numerous topics since he started the run for the Republican nomination has been seized on by the Democrat campaign as proof that he cannot be trusted.
"When I got on to the stage, I met this very spirited fellow who claimed to be Mitt Romney," jeered Obama after the first televised presidential debate between the two. "But it couldn't have been Mitt Romney because the real Mitt Romney has been running around the country for the last year promising $5 trillion in tax cuts that favour the wealthy. The fellow on stage last night said he didn't know anything about that."
Obama is likely to deployt similar arguments in the third and last debate at Lynn University in Boca Raton, Florida, where the candidates are to address foreign policy issues.
The Salt Lake Tribune editorial said: "Obama's foreign policy record is perhaps his strongest suit, especially compared to Romney's bellicose posture towards Russia and China and his inflammatory rhetoric regarding Iran's nuclear weapons programme."
The Tribune backed Obama in the 2008 race against John McCain but Romney's Utah-friendly manifesto was expected to be a game changer.
Obama lost in Utah as 63 percent of the electorate backed Romney.
With polls indicating a narrow margin between the two, a victory in the Flordia debate could be decisive.