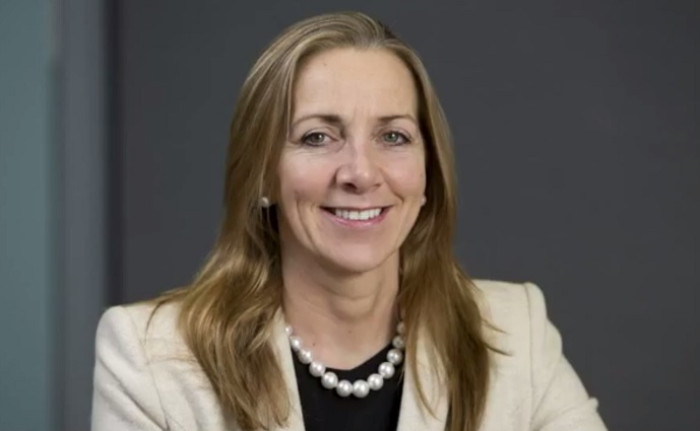 Former Financial Times chief Rona Fairhead has been appointed as the first female chair of BBC Trust.
Fairhead, whose appointment by the government was met with surprise inside the BBC, holds a Master's degree from Harvard Business School and is a non-executive director of PepsiCo and HSBC.
The businesswoman was confirmed as the replacement for Lord Patten after Conservative MP and chairman of the British Olympic Association Lord Coe withdrew from the race in July.
In 2012, Fairhead quit Pearson, the parent group of the Financial Times, after missing out on a promotion to chief executive. She is one of the government's business ambassadors and a director at the Cabinet Office, advising the Cabinet Office minister and Paymaster General, Francis Maude.
Fairhead said she was under "no illusions about the significance and the enormity of the job".
"The BBC is a great British institution packed with talented people, and I am honoured to have the opportunity to be the chairman of the BBC Trust," she said.
Fairhead's appointment as the first female chair of the BBC Trust comes after months of negotiations by government officials and Lord Coe stood down from the running. He said he wanted to run for presidency of the International Association of Athletics Federations, despite being backed by senior Tories.
Lord Patten stood down as chairman of the corporation's governing body in May after major heart surgery. In May, he announced he would be standing down after three years in the job, which were blighted by criticism over excessive payoffs to former executives and the BBC's handling of the Jimmy Savile scandal.
Diane Coyle, a former Independent journalist, had been the interim BBC Trust chair. The shortlist for the position is understood to have been between Fairhead and another unnamed male candidate.
Sajid Javid, the Culture Secretary, described Fairhead as an "exceptional individual with a highly impressive career history".
"I have no doubt she will provide the strong leadership the position demands and will prove to be a worthy champion of licence fee payers. I am sure that under Rona's leadership the BBC will continue to play a central role in informing, educating and entertaining the nation," he said.
Fairhead is a qualified pilot whose hobbies include skiing and scuba diving and has remained out of the limelight despite her rise to the top of the FT Group. She was appointed as one of the Prime Minister's business ambassadors earlier this year and was awarded a CBE in 2012.