Ronaldinho describes Neymar as his 'heir' at Barcelona and a future Ballon D'Or winner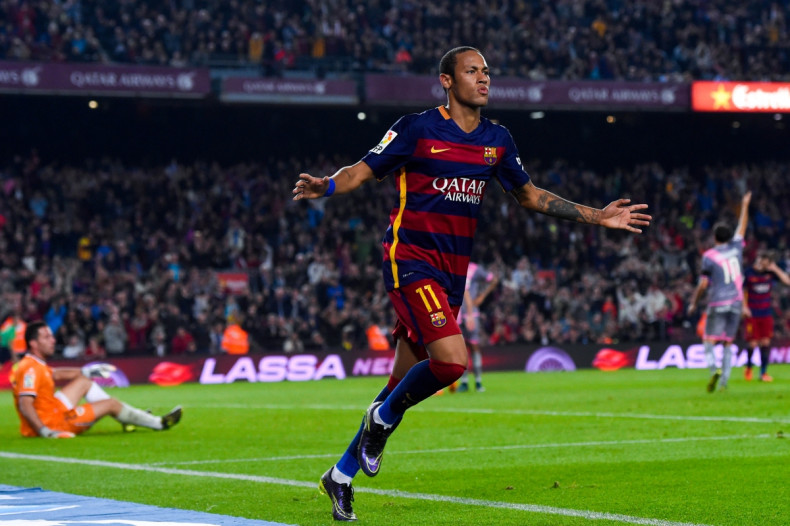 Ronaldinho believes Neymar is his "heir" as the latest in a long line of Brazilian footballing legends. The 35-year-old claims the Barcelona star will "make history" in the game and will one day win the coveted Ballon D'Or, as Ronaldinho himself did in 2005.
Ronaldinho was the third Brazilian to win the award – following in the footsteps of Rivaldo and Ronaldo, with Kaka joining the group two years later. Ronaldinho, who recently revealed that he was once very close to a move to Manchester United, won a number of titles during his career, including the 2002 World Cup and the 2006 Champions League.
Neymar is yet to lead his national team to glory but played a crucial role in Barcelona's treble last year, as the side won the Champions League, La Liga and Copa del Rey. He has started the new campaign in fine form, hitting eight goals in nine league games to feature at the top of the scoring charts.
Lionel Messi, currently out of action due to injury, is still the main man at the Catalan side and the odds-on favourite for the forthcoming Ballon D'or, but Ronaldinho says it is just a matter of time before Neymar gets his hands on the award.
"He's a great player and he is definitely going to make history. Neymar will do what other Brazilians who came before him did," Ronaldinho said during an interview with Marca. He added he has no doubt that the Barcelona man will win the Ballon d'Or and described him as his "heir".
Meanwhile, Barcelona president Josep Maria Bartomeu has reiterated his club's commitment to Neymar's long-term future at the Nou Camp, despite the player's father recently confirming that Manchester United made a move for him over the summer.
"This is the season to renew Neymar but we are not going to inform [the press] about every detail of the negotiations," Bartomeu said to Mundo Deportivo. We are going to work with discretion until making an official announcement over an agreement to extend his contract."