Manchester United may be losing their legendary manager Sir Alex Ferguson at the end of the season but they are ready to ease the pain of their supporters by launching a shock deal to re-sign Real Madrid superstar Cristinao Ronaldo.
Spanish newspaper Marca has reported that United's outgoing chief executive David Gill has been out in Madrid in order to meet with Ronaldo's agent Jorge Mendes and discuss a possible return to Old Trafford.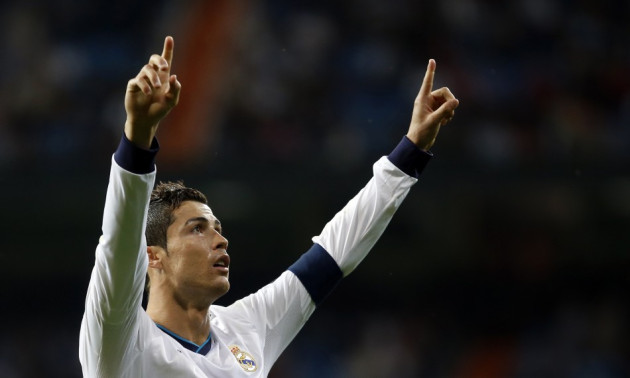 Ronaldo scored his 200th goal for Real Madrid in their 6-2 win over Malaga on Wednesday night but Barcelona can seal their fourth league title in just five years with a victory over Atletico Madrid this weekend.
There are expected to be major changes at Real Madrid in the summer, with the club confirming that Gonzalo Higuain will be allowed to leave and with strong rumours suggesting that Jose Mourinho will make a return to Chelsea.
Reports also suggest that United are confident that they can convince Ronaldo to also leave the Bernebeu at the end of the season in order to return to the Premier League champions.
The Manchester Evening News believe that Paris Saint-Germain are prepared to offer the Spanish giants £80million for the services of Ronaldo, while United may attempt to usurp the French club by offering a cash-plus-player deal.
With Madrid set to lose Huguain it is reported that they would be interested in signing United striker Javier Hernandez, who has found it difficult to force his way regularly into the starting XI this season.
Whether United would be prepared to sacrifice the Mexico international is unknown, but with Ronaldo playing as a forward he would be a more than suitable replacement for Hernandez.
Another complication could be the future of Wayne Rooney who has told Manchester United that he would like to leave the club at the end of the season.
United have released a statement saying that he is not for sale but should the possibility of resigning Ronaldo become a reality then they may decide to cash-in on their wantaway striker.