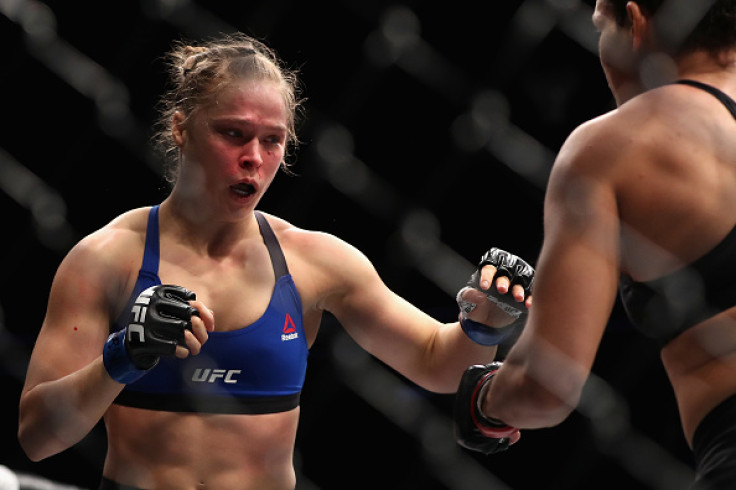 Ronda Rousey's mother AnnMaria De Mars has revealed that she would "like to see" the American fighter retire from the sport following her defeat to Amanda Nunes at UFC 207 on 30 December.
The fight between the pair was one of the most anticipated clashes of 2016 as it was the 29-year-old's first fight since her defeat to Holly Holm at UFC 193 in November 2015. Rousey had lost her women's bantamweight title and she had a chance to regain it from the Brazilian.
Nunes, who was defending her title for the first time, plastered the "Rowdy" as the fight lasted just 48 seconds before the former registered an easy victory. The South American fighter retained her women's bantamweight championship, while Rousey suffered a second defeat of her MMA career.
The California-born fighter has been advised by her mother to consider her future and asked her not to make any decisions when she is emotional.
"I think she's sad and disappointed like anybody would be in the circumstances," De Mars told TMZ Sports.
"I think making snap decisions like that is probably not the best idea, so I don't know, but I would like to see her retire.
"I would like to have seen her retire a long time ago. Who wants to see their kid get hit? She's got a lot of talent in a lot of other things. She could do movies, writing, producing. She's really really smart and beautiful.
"I told her that at the very beginning when she started this, I said you're smart and beautiful, let the stupid people get punched in the face. She's an adult and can make her own decisions, but they are best made when you are not emotional," she added.