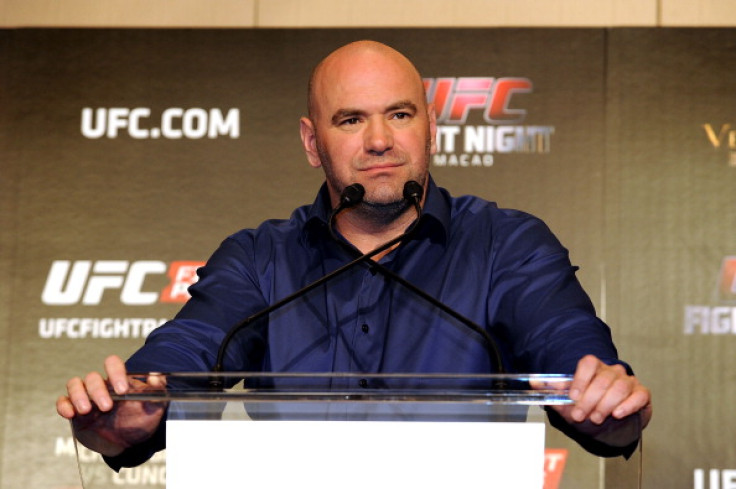 Ultimate Fighting Championship (UFC) president Dana White has made it clear yet again that Conor McGregor is 'not in his plans' at least for the next ten months despite the Irishman hinting that he could comeback earlier.
The UFC men's lightweight champion announced that he was taking time off from the sport following his win over Eddie Alvarez in November as he is expecting the birth of his first child with long time girlfriend Dee Devlin. However, 'The Notorious' as McGregor is popularly known hinted recently that he could return to the octagon sooner than expected after he miscalculated his girlfriend's due date.
"The last conversation that Conor and I had, he was taking 10 months off. So everybody keeps talking – I'm not even thinking about Conor. Conor is not in my plans for the next 10 months, at all," White said during a press scrum ahead of Amanda Nunes vs Ronda Rousey at UFC 207, as quoted by MMA Junkie.
"Conor told me, 'I'm not available for 10 months. We're having a baby. My girl stresses out when I fight and I don't want to put that on her while she's pregnant.' I love it. I respect it. I get it. Do your thing, buddy. And that's it. He's not in any of our plans for the next 10 months," he added.
McGregor became UFC's first two-weight title holder when he beat Alvarez for the lightweight title. However, the reign was short-lived as he was stripped off his featherweight title and White made it clear that it was done because of his 'maternity' break that is likely to keep him away from the sport for a long time.
After conquering the octagon the Irishman indicated that he wants to move into boxing and talks about a big money fight between McGregor and now retired five-division boxing champion Floyd Mayweather Jr have been doing the rounds. The duo have shared jibes via social media and interviews, but the UFC president admits that it is unlikely to happen, but did not rule it out completely.
"I stopped saying never. Who knows ... but highly unlikely. Look how long it took for (Manny) Pacquiao and (Floyd) Mayweather to happen – those guys are in the same sport," White added.