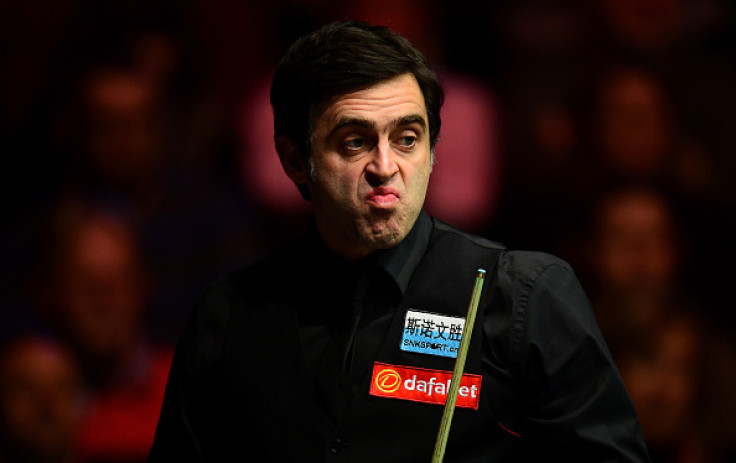 Snooker legend Ronnie O'Sullivan created quite a stir on the first day of the Welsh Open after he deliberately refused the chance of maximum break in protest over prize money. In the final frame of his 4-1 win over Barry Pinches at Cardiff's Motorpoint Arena, O'Sullivan opted to pot the pink instead of the black that would give him the maximum break of 147 points.
The former world number one was apparently dismayed at the prize money on offer, telling reporters, "I knew it was 10 grand and I thought that's a bit too cheap really. To make it maxi, it's such a massive achievement and if they're going to pay us 10 grand, I think it's worth more than that", as quoted by the Northwich Guardian.
"It's like going into a Mercedes garage and when they say that you can have the car for £3,000, you reply, 'No way, that's too cheap. I'm not buying it for that'. Certain things have value, and a 147 is a special moment. I want it to feel special all round.
"You like to entertain your fans. It's like film. You want them to come back and watch the next one. There is no point in giving them the best ending they've ever had. Leave room for a better ending next time", he further added.
World Snooker chairman Barry Hearn, however, was not too impressed, calling the Englishman's actions unacceptable. In a series of tweets, Hearn expressed his displeasure, saying that performing anything less than your best is a disservice to the public.