Manchester United striker Wayne Rooney is understood to be in negotiations concerning a move to Newcastle United this summer, according to Sports Direct News, the website recently launched by Magpies owner Mike Ashley.
The site, which started in October 2012, reports that Rooney, who almost joined The Toon in 2004 before opting for United, has started "low-level conversations" concerning a move to St James' Park this summer.
Outgoing United manager Sir Alex Ferguson confirmed that Rooney had submitted a transfer request over the weekend after playing second fiddle to main marksman Robin van Persie for much of the season.
The story attains added intrigue given that it comes from a source which is intrinsically connected to Newcastle and owner Ashley, who alongside managing director Derek Llambias and manager Alan Pardew will be frantically plotting the club's summer transfer window activity.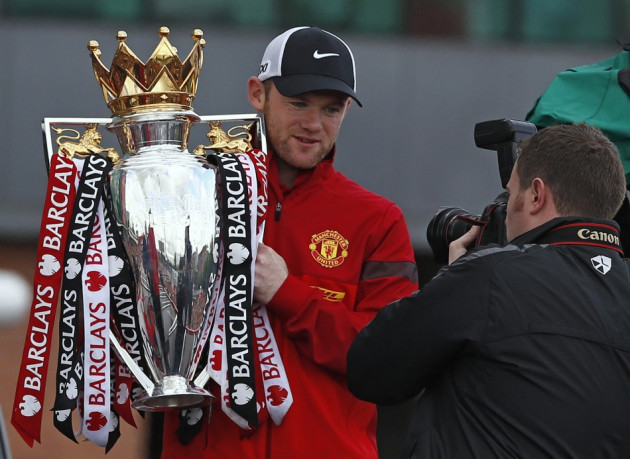 "He's a strong centre-forward, would relate to the fans and would be a massive boost to the club's brand name," the report claims.
"Low-level conversations have already been held between Newcastle and Rooney's agent, though the two clubs haven't spoken directly yet."
Newcastle and Sports Direct were both unavailable for comment but both parties are likely to distance themselves from the reports which come from close to the club's hierarchy.
With Sports Direct News claiming to be 'an independent news service' the site has seemingly removed itself from the respective organisations, but the significant link between themselves and the owner Ashley raises question over the validity of the story and the motive.
Both Paris Saint Germain and Chelsea have been linked in recent week with a move for Rooney, who has scored 197 goals in 402 appearances for United across nine years at Old Trafford.
New United boss David Moyes claimed on Monday that Rooney remained one of the world's best strikers, a hint the Scot would be keen to retain his former cohort and yet another indication that a move to Newcastle, who only assured survival in the Premier League after beating Queens Park Rangers last weekend, should be met with scepticism.