Rory McIlroy Likely To Represent Ireland Instead Of Team GB At Rio 2016
Rory McIlroy may have to represent Ireland over Great Britain at the 2016 Olympic Games in Rio de Janeiro, after a Royal & Ancient Golf Club chief indicated the decision may now be taken out of his hands.
Northern-Irishman McIlroy has previously represented Ireland at youth level, but has admitted that the decision whether to switch his allegiance to Great Britain has become a "burden" on him, and now may even consider withdrawing himself from 2016 participation to avoid upsetting his fans with his choice.
But decision may not be one for the 23-year-old to make himself, according to R&A chief executive Peter Dawson, due to McIlroy's past representation in two World Cups as an Irish participant, where he twice played alongside fellow northern Irishman Graeme McDowell.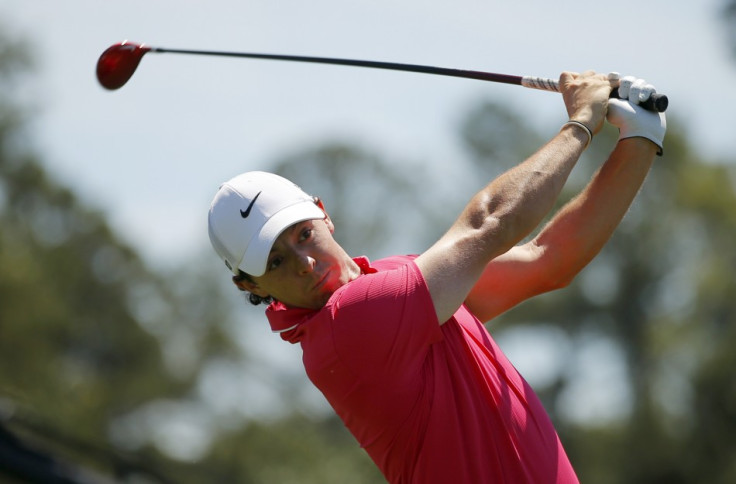 "I think, because Rory's history [is] of playing for Ireland at amateur level and I think at World Cup level, that there may be a regulation within the Olympic rules that would require him to stay with that," Dawson said, BBC Sport report.
"It's quite ambiguous really but there is a rule that a player who has represented one nation at a previous world championships from certain countries, that carries with you."
McIlroy had previously broken his 2016 dilemma down to three options; representing Ireland, representing Team GB or pulling out altogether. Understanding of the delicate predicament, Dawson added that he would welcome a scenario where the decision was left completely down to the R&A, sparing the player of any repercussions that could potentially follow a personal decision.
"I would very much like to take this burden of choice away from the player if we can possibly do it because it's not fair on him. I think he's made it pretty clear in one or two pronouncements that he's worried about and the last thing we want is players worrying about this."
© Copyright IBTimes 2023. All rights reserved.