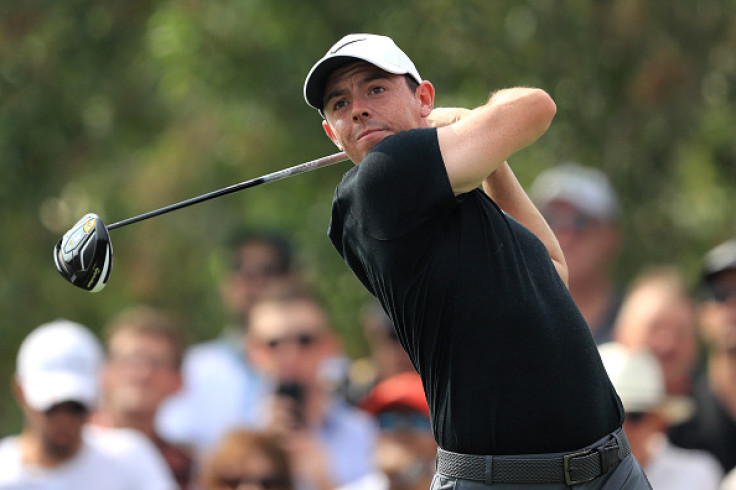 Golf's all time leading major winner Jack Nicklaus admits Rory McIlroy is one of the great players to have played the game, but believes he has the potential to become the greatest ever if he continues to improve his game.
McIlroy will begin his 2017 campaign as the second ranked player in the world behind Jason Day and will be keen to improve on his 2016 season when he won just three tournaments which included the Deutche Bank Championship and the final Tour Championship on the PGA Tour. Nicklaus is confident the four-time major winner has the tools to become the greatest ever, but admitted that it is up to the player to make the extra effort to realise his full potential.
"Rory is one of those young men who has got a tremendous amount of talent. He has won and played on his talent to this point. If he wishes to dominate and go forward then he's got to improve," Nicklaus told BBC Sport.
"He has to work hard, he's got to focus on what he is trying to do and it is up to him. Certainly he has all the tools to be able to do it - it is just whether he has the desire and the willingness to give up some other things.
"And that's his call. I mean, whatever Rory does, he has established himself as one of the great players that has ever played the game. Whether he wants to be the greatest player to have played the game, that's his determination and it's his decision whether he wants to make that effort to try to do that," the 18-time major winner explained.
Nicklaus and McIlroy have developed a strong friendship in recent years as the 27-year-old golfer practices at the American's Bears Club in Florida, where the latter also has a home. The Northern Irishman has won the US Open, the Open Championships and the PGA Championship, the latter on two occasions, but is yet to win the Masters and wear the Green Jacket.
The 76-year-old, who has won the Masters tournament for a record six-times, has backed McIlroy to don the famous Green Jacket in the future. He also advised the four-time major winner to ignore the media hype that will surround the event owing to his lack of success in the tournament held at the Augusta National Golf Club.
"I think he will win the Masters [some day]," said the man who donned the famous Green Jacket on a record six occasions," Nicklaus explained.
"He certainly has the type of game that would do well at Augusta and he has done well before - he just hasn't finished it." The media are going to focus on this because he hasn't won it. He'll win it. He's a good player."