World No.1 Rory McIlroy regrets quitting the Honda Classic mid-way through his second round and concedes his mental state and wisdom tooth pain were not admissible excuses for walking off.
The reign USPGA champion was seven over after just eight holes on day two but stormed off the 18<sup>th green, telling reporters he was in a 'bad state mentally'.
A statement later clarified McIlroy's position, attributing his exit after 26 holes to wisdom tooth pain, but the Northern Irishman, ahead of the WGC-Cadillac Championship in Florida, admits neither reason justified his departure.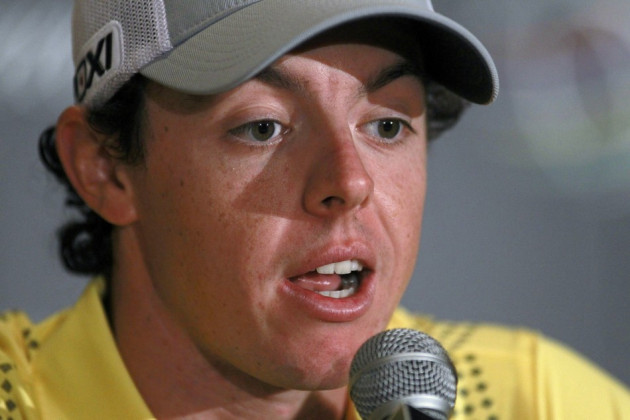 "Obviously I've had a lot of time to think about it," McIlroy said. "I realised pretty quickly that it wasn't the right thing to do.
"At that moment in time I was all over the place and I just saw red. I feel like I let a lot of people down with what I did last week, and for that I am sorry.
"No matter how bad I was playing, I should have stayed out there. I should have tried to shoot the best score possible even though it probably wasn't going to be good enough to make the cut.
"I wasn't in a good place with my golf game," the 23 year old explained. "Mentally, my head was all over the place. But at the same time, I have been struggling with my lower right wisdom tooth for over a year.
"So, yeah, my tooth was bothering me, but it wasn't bothering me enough to probably quit. But that's just the way it is."
The controversial walk off was the latest episode in a turbulent season for McIlroy who missed the cut in Abu Dhabi before being knocked out of the Accenture Match Play in round one, results which have followed a change of clubs for 2013.
"I've worked my ass off over the last four or five days to really try and get this right," added McIlroy, who claimed his second major and finish top of the money list on both the European and PGA Tour in 2012.
"Still, it's a work in progress. As I said, there's no quick fixes in golf but I'm going to go out there this week and all I care about is my swing, and I know if I can get my swing back on track, that the results will follow."