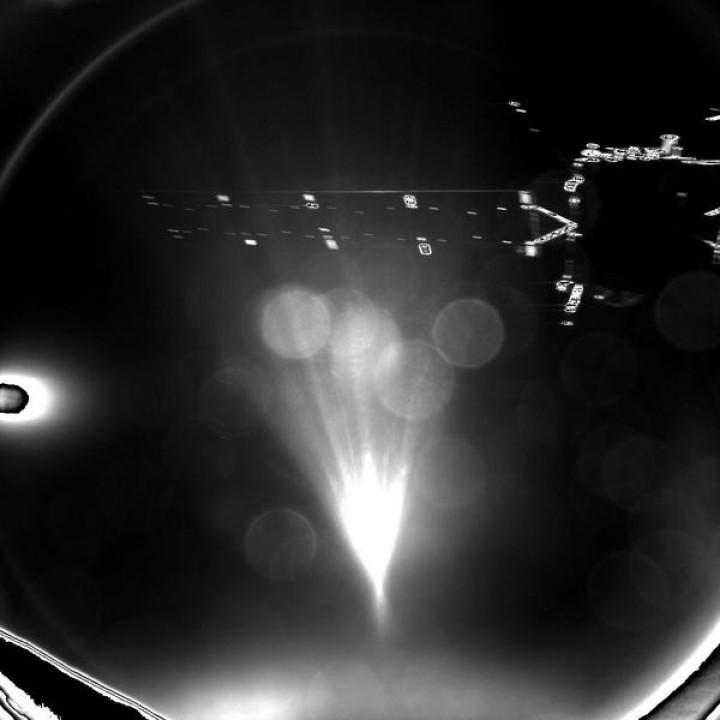 Philae is now stable on the surface of Comet 67P/Churyumov–Gerasimenko after the harpoons failed to deploy properly during the comet landing.
After a seven hour descent from the Rosetta spacecraft, scientists confirmed Philae had landed on the comet.
However, shortly after the confirmation it was announced the lander was not properly attached to the surface: "More analysis of [Philae] telemetry indicates harpoons did not fire as 1st thought. Lander in gr8 shape. Team looking at refire options," ESA tweeted.
The BBC has now learned Philae is stable after three landing attempts. However, a source also told the Daily Mail the lander might have fallen on its side.
Pictures should now begin coming in from Philae showing the surface of the comet.
The first data from the lander were transmitted to France's CNES space agency in Toulouse and scientists will now begin work analysing the findings to learn more about the comet and our solar system.
Jean-Jacques Dordain, ESA's director general, said: "Our ambitious Rosetta mission has secured a place in the history books: not only is it the first to rendezvous with and orbit a comet, but it is now also the first to deliver a lander to a comet's surface.
"With Rosetta we are opening a door to the origin of planet Earth and fostering a better understanding of our future. ESA and its Rosetta mission partners have achieved something extraordinary today."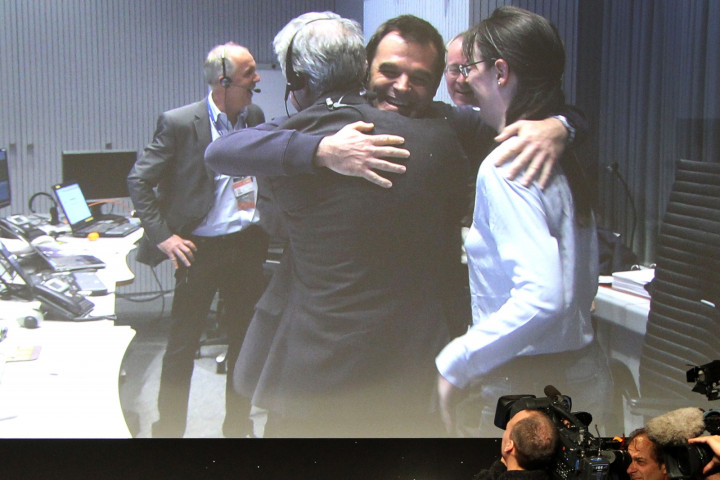 Scientists will now establish where Philae landed and over the next two-and-a-half days will start conducting its primary mission.
Over the coming days, scientist say we can expect a full panoramic view of the landing site, including a section in 3D. It will provide high-resolution images the comet underneath the lander and amylase of the comet's surface materials.
Next it will take samples from 23cm below the surface by drilling downwards. Matt Taylor, ESA Rosetta project scientist, said: "Rosetta is trying to answer the very big questions about the history of our Solar System. What were the conditions like at its infancy and how did it evolve? What role did comets play in this evolution? How do comets work?"
An extended scientific phase will begin if the secondary battery can be charged with solar power. If successful, this will extend the mission to March 2015.