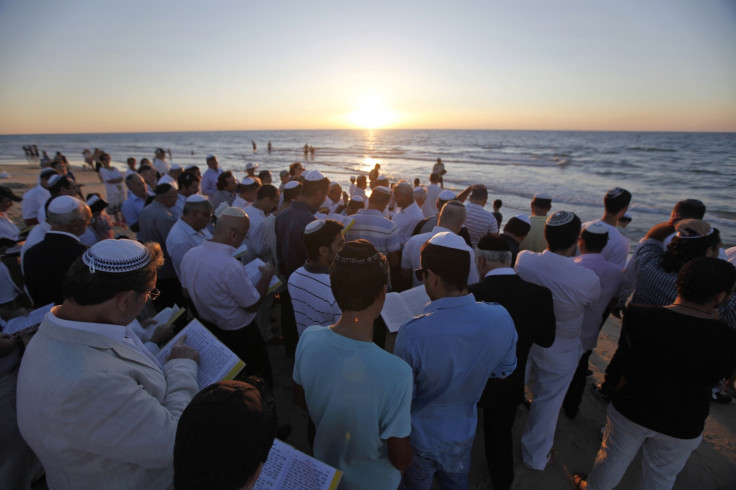 For Jewish communities one of the biggest celebrations of the year is Rosh Hashanah, regarded as one of the holiest days in their faith. Each year, the two-day holiday falls on a different day since the Hebrew calendar determines the date and this year, it will begin at sundown on Sunday 13 September.
According to the Hebrew or Jewish calendar, this week will bring in the year 5776. It will be celebrated in a number of different ways, from special meals to synagogue services. Rosh Hashanah celebrates the creation of the world, but it is also a judgment day – when Jews believe that God balances a person's good deeds over the past year against their wrongdoings. It is a time of reflection and forgiveness.
The Jewish New Year occurs on the first day of the seventh month of Tishri, instead of the first month, Nissan. However, Rosh Hashanah – meaning "Head of the Year" – is when the year number is increased by one. In 2015, Rosh Hashanah will end on Tuesday 15 September at sundown.
One of the synagogue rituals for Rosh Hashanah is the blowing of the shofar, a traditional instrument made from the horn of a ram. One hundred notes are sounded in a special rhythm.
As well as coming together for synagogue services, families hold feasts in which special meals are eaten – such as apples dipped in honey, a symbol of the sweet new year that hopes to lie ahead. Challah (hallah) bread is also eaten in a round loaf, rather than the plaited version, to symbolise a circle of life and the new year.
Rosh Hashanah is mentioned in the Torah – in the book of Leviticus – as Yom Teruah, which can be translated as the Feast of Trumpets, or the Day of the Sounding of the Shofar. A common greeting on Rosh Hashanah is "shana tovah u'metukah", Hebrew for "a good and sweet new year".