As the vicious civil war in Syria, which has already claimed the lives of 100,000 people, intensifies, the last Jews of Damascus are preparing for the High Holidays as they have done for over two millennia.
With days to go before an expected bombing campaign by the US in reprisal for the chemical weapons attack on Ghouta, the remaining Jews of Syria are gathering to celebrate the Rosh Hashanah, marking the start of the Jewish New Year of 5774.
Jews, like most civilians in Syria, have felt the strain of the civil war and the terror unleased by President Bashar al-Assad's regime, which has been in power for almost four decades.
The 2,000-year-old Jobar Synagogue in Damascus - which is mentioned in the Talmud - was burned and looted in April with the Syrian army and rebel forces blaming each other for its destruction.
A source in touch with the remaining Jews in Syria told The Jerusalem Post that there were only about 50 left.
"The average age is around 45 or 50," the source, who gave his name as Aleph, said. "There are no youths under that age to my knowledge. No youths, no children."
Aleph explained that the Jewish community seems to have placed its hopes in the Syrian army. Local Jews are in contact with the government and receive protection in those places where the government still operates.
Meanwhile, the preparations for the High Holidays were well advanced.
"They will be celebrating the holidays," he said. Supplies of kosher meat and wine were being delivered to the community.
"I am also sending their lulavim, etrogim, hadasim and aravot," he said, referring to the four plants that devout Jews bind together and wave during the holiday of Sukkot.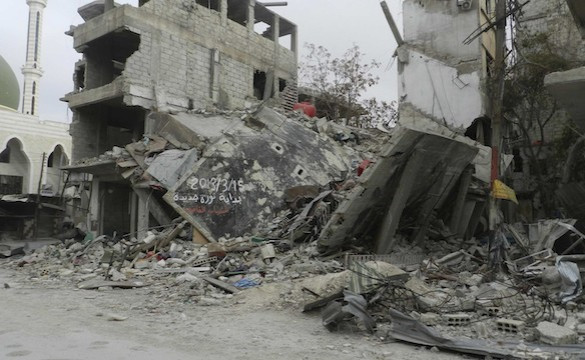 Held hostage by Assad

By 1948, the Jews of Syria had endured a century of growing antisemitism and many had emigrated, founding a large community in Brooklyn, New York, but 30,000 remained in Syria.
The foundation of the state of Israel triggered an era of persecution, progroms and murderin the country and Jews were banned from leaving Syria. Syria also became a haven for ex-Nazi war criminals.
After Israel's victory in the 1967 Six-Day War, restrictions were further tightened under the Arab nationalist regime ruled by Hafez al-Assad, father of the current president, Bashar.
The Jewish communities of Damascus, Aleppo, and Qamishli were under house arrest for eight months. Jewish freedom of movement was restricted. Jews were not allowed to work for the government or banks, could not acquire drivers' licences, and were banned from purchasing property.
Any Jew allowed to leave the country had to leave behind a bond of $300-$1,000 and family members were used as hostages. Jewish bank accounts were frozen, an airport road was driven through the Jewish cemetery in Damascus, and Jewish schools were closed and handed over to Muslims.
The Jewish Quarter of Damascus was under constant surveillance by the secret police, who were present at synagogue services, weddings, bar mitzvahs, and other Jewish gatherings. They closely monitored contact between Syrian Jews and foreigners and kept a file on every member of the Jewish community. Phones were tapped and mail was opened.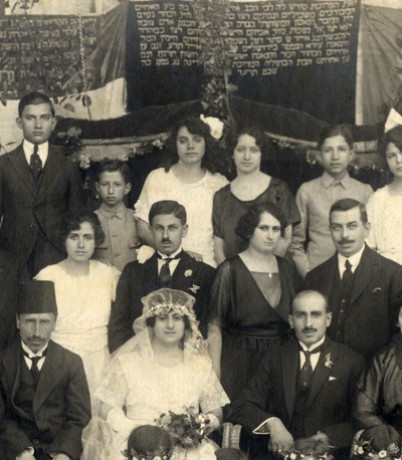 It was not until 1994 that Jews were granted exit visas to leave Syria - on the condition that they did not emigrate to Israel.
The Alawaite Assad dynasty has been one of the most active supporters of the Palestinian armed struggle and allowed Hamas and Islamic Jihad to maintain offices in Syria. It has also heavily backed Lebanon's Hezebollah in its battles with Israel.
This policy of "each supporting the other against common enemies" has entered a new chapter in recent months with Hezobllah fighters flooding into Syria to support Assad's embattled forces turn back the rebel advances.
But Aleph contended: " President Assad does not have a problem with Jews." His problem, Aleph said, lay solely with Israelis. Indeed, Assad approved the renovation of 11 synagogues in Syria in 2011.
A victory for the rebels, now infilitrated by bands of al-Qaida fanatics and Islamic extremists, fills the Jews with foreboding, although they still feel relatively secure.
"Community members acknowledge the situation is complicated but do not think it's an immediate threat to their lives," said Aleph. Most of them live in the centre of Damascus and "don't feel the war".
"Assad rules there absolutely," he added. "It is pretty safe and they are not getting ready to leave."