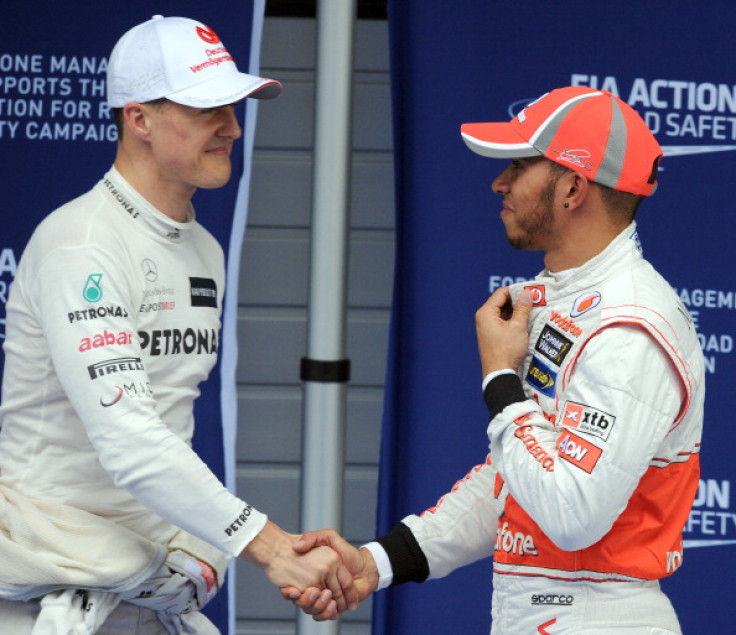 Ross Brawn says a combination of factors made Michael Schumacher the most accomplished Formula One driver of all time and it is difficult to compare Lewis Hamilton with the seven-time world champion owing to the different eras and the contribution they made to their respective title winning teams – Mercedes and Ferrari respectively.
Schumacher joined Ferrari in 1996 following two successful title-winning campaigns with Benetton and went about building a team around him. But it was only in 1999 that Ferrari came back to winning ways and captured their first constructors' title in 16 years, which began their most successful period in history as they went on to bag six team titles, while the German driver added five drivers' titles to his name.
Brawn was part of all seven titles that Schumacher won. The former Ferrari technical director also managed Schumacher in his second stint in F1 during 2010 and 2012 at Mercedes, and believes he played a crucial role in helping them become the dominant force they are today.
"He loved driving racing cars. He just adored getting his backside into a racing car at any opportunity he was given. That was a combination that was very difficult for people to beat. He's hugely self-motivated," Brawn told ESPN.
"I think he alone raised the standard of fitness for racing drivers by a huge margin when he was racing, and he was a great team player. He was really motivational within the team. So you put all of those elements together and they combine to give you a seven-time world champion."
Hamilton is now considered one among the F1 greats following his three F1 title triumphs and 53 race wins, second only to Schumacher's record of 91 wins. However, when asked to compare the duo, the 62-year-old former Mercedes and Brawn team boss said it will be difficult as the former did not have to build a team like the German did in the late 90's to make Ferrari successful.
"I think different eras in the sense that Michael generally had to build a team with Ferrari. He went through that process and Lewis has not done that. Not because he's not capable, because he's never needed to," he explained.
"He certainly contributed a lot to Mercedes but he didn't find a team at quite the same time as Michael found Ferrari in the 1990s. Michael's contribution to the Ferrari team in the late 90s and 2000s was very significant. Clearly somebody for instance, Sebastian Vettel, wants to emulate that."