British Grand Prix: Silverstone's F1 future under threat owing to increasing costs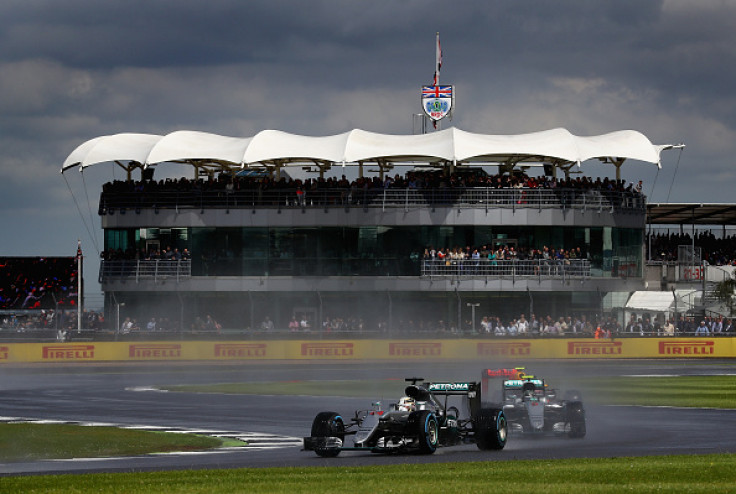 KEY POINTS
Silverstone has hosted every F1 British Grand Prix since 1987.
The first British Grand Prix in the F1 championship was held in 1950.
The future of the British Grand Prix is in doubt due to the "potentially ruinous risk" of running the race on a loss. The owners of the track the British Racing Drivers' Club (BRDC) are contracted to host a Formula One race until 2026, but can activate a break-clause in the contract and pull out after the race in 2019, which they are considering at the moment.
ITV News has seen a letter from the chairman of BRDC to the members spelling out the dangers of running the race in the foreseeable future owing to the increase in costs. The 2016 race at Silverstone attracted 139,000 fans and despite the track keeping all the revenue from ticket sales, they failed to meet the budget.
"Your board would like to preserve the BGP at Silverstone for many years to come, but only if it makes sense to do so. And we have to protect our Club against the potentially ruinous risk of a couple of bad years," John Grant, the chairman, wrote in the letter, which was seen by ITV News, as quoted on itv.com
"Without some change in the economic equation, the risk and return are out of kilter, and so we are exploring various ways in which this might be altered.
"Among other alternatives, the Board is considering whether we should give notice before the 2017 BGP (as required) of our intention to exercise the break clause in the BGP contract at the end of 2019. This is not a simple decision, and we will consider fully all the implications before coming to a conclusion by mid-year," he explained.
The British Grand Prix is highly regarded and has been on the calendar since 1950. Silverstone has been its permanent home since 1987. Bernie Ecclestone admitted that the F1 hierarchy are powerless to stop the Silverstone owners from activating the break-clause, but made it clear that there will be a British GP on the calendar in the future, as two tracks have already contacted him about replacing Silverstone.
"If they want to activate a break clause, there is nothing we can do," Ecclestone told ITV News.
"Two other tracks have contacted us and we are keen to keep a British Grand Prix, there is no doubt about it, we want to have one.
"As far as Silverstone is concerned, it's not in our hands," the F1 chief added.
According to ITV, the BRDC are yet to respond to the leaked letter, but reportedly confirmed that the races for the next three years 2017, 2018 and 2019 are not under threat.
© Copyright IBTimes 2023. All rights reserved.