Mercedes is set to unveil its car for the 2017 season without having confirmed who will partner Lewis Hamilton for the new campaign. Despite Valtteri Bottas being heavily linked with replacing Nico Rosberg, who retired after winning the world drivers' championship last term, the Silver Arrows are yet to announce their line-up less than 12 weeks before the season begins.
The car which the Brackley-based team hopes will win a fourth consecutive drivers' and constructors' title will be presented on 23 February at Silverstone, and fans will be given the opportunity to watch the F1 W08's first practice laps by entering a competition via the team's Facebook page. Nevertheless, Mercedes is braced to launch its new car without a second driver being installed.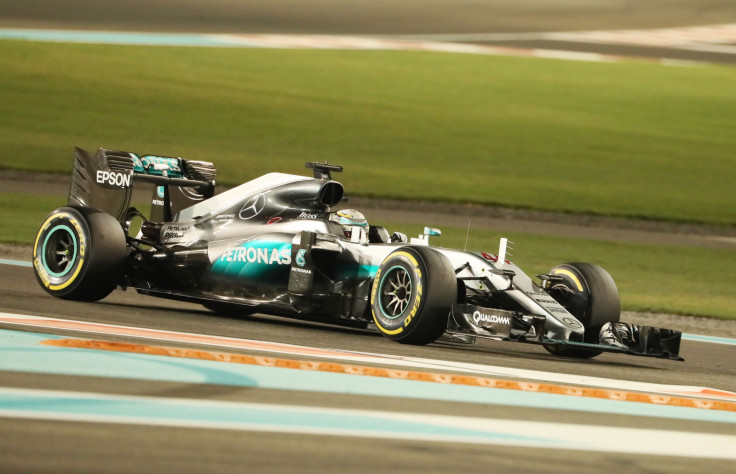 Three teams have already confirmed their launch dates for 2017, with Force India revealing its car on 22 February; two days before Ferrari takes the covers off its new car on 24 February in Fiorano. The eight other teams on the grid are yet to announce when they will unveil their plans for the new campaign, with the driver line-up in several garages having not yet been announced.
Bottas' arrival at Mercedes appeared likely to be confirmed this week after the Finnish driver was seen leaving the team's Brackley home after being fitted for a seat in the new 2017 car. An announcement appeared imminent after The Sun reported that rookie driver Pascal Wehrlein – who was initially overlooked to replace Rosberg due to is lack of experience – was understood to have joined Sauber.
But the three-time constructors' champions remain coy over their plans and have even jokingly tweeted their rivals regarding their vacant seat. In a message to the Renault and Force India teams, Mercedes wrote: "Don't suppose you've got any other drivers kicking about anywhere? We're kinda short on numbers right now...".