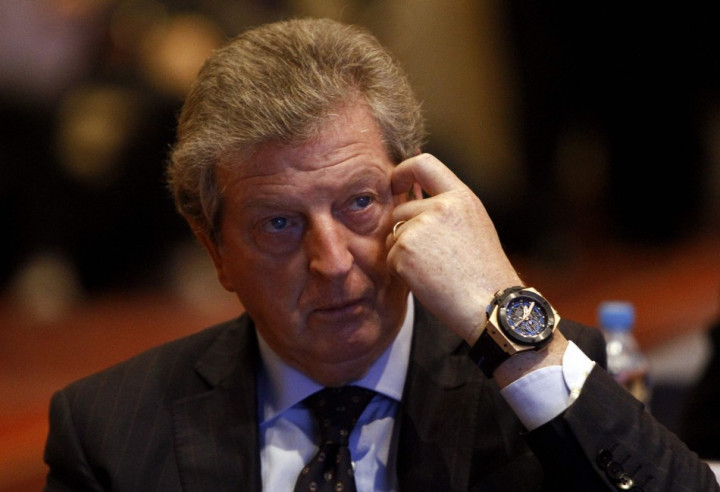 The Three Lions' credentials as the third best team in the world, according to FIFA World Rankings, has been criticised by several people, particularly in the light of the generally poor performance at the summer's 2012 European Championships.
"England must maintain possession of the ball better and we have to work hard at international and club level. We know this. England must also show that we are capable of seizing the initiative and dominating games in tournaments rather than holding out against opponents and hitting on the counter-attack," the former West Brom boss explained.
"The coaching staff and I are fully focused on how we intend to go forward and improve our play. We can't ignore the trends and it was very interesting to hear what semi-final coaches had to say about possession," he added.
The former Liverpool manager also referred to the newly launched St George's Park training facilities as being critical in helping the national team improve its style of play and performances. England's 1966 World Cup winning hero, Sir Geoff Hurst, has also been quoted as being favourably impressed by the facilities.
Hodgson was speaking on the occasion of the 10th UEFA Conference for European National Team Coaches, which included talks from Germany's Joachim Low and Italy's Cesare Prandelli, semi finalists and finalists from the 2012 Euros.
England's form is expected to improve, with the return of Arsenal midfielder Jack Wilshere and the England manager will be looking at Wilshere, along with other youngsters like Tom Cleverly, to inspire the team to a better run of results at the 2014 World Cup in Brazil.
The ability to retain possession of the football has become an integral part of a side's success at any level, as demonstrated by both Barcelona and Spain. However, while the Spanish have the likes of Andres Iniesta, Xavi Hernandez, Xabi Alonso and Cesc Fabregas, with a raft of young talent waiting to step in, Hodgson has only promising talent in the form of Wilshere, Cleverly, Alex Oxlade-Chamberlain and Raheem Sterling to play with, given first team regulars like Frank Lampard and Steven Gerrard are both well over 30 and do not seem to be able to generate the required style of play.
"My years of experience have taught me to be slightly wary of stats and certainly wary of basing my judgement on a team's ability to play in purely statistical terms. However, there is no doubt that the key to being a successful team lies in your ability to pass the ball and support each other. This is an area of play that I'd like to think, during my time as England manager, we will improve," the manager insisted.