Ahold Announces €2bn Share Buyback Plan Post ICA Sale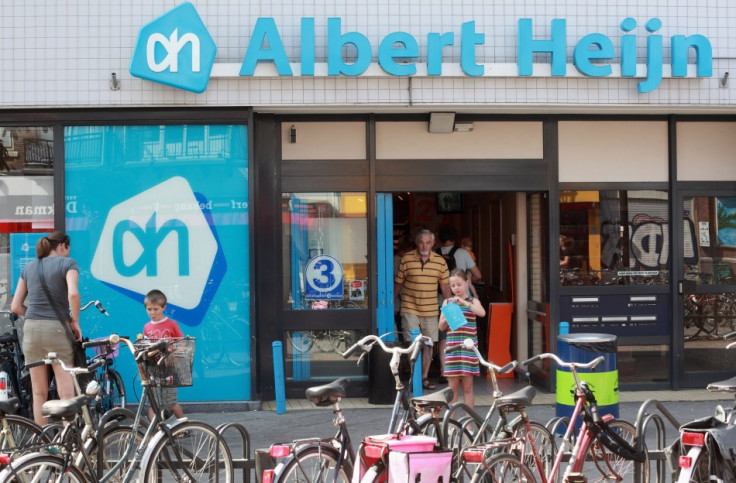 Amsterdam-based multinational retailer Ahold NV has said its share buyback plan has been increased fourfold, from €500m (£427m / $653m) to €2bn (£1.7bn / $2.6bn), to reallocate extra cash earned from the sale of a stake in Swedish retailer ICA.
Ahold's first-quarter net profit soared 584.6% to €1.95bn, up from €285m a year ago, from a 60% stake sale in ICA to joint venture partner Hakon Invest for 21.2 Swedish kronor ($3.24bn).
But the company said it remains "cautious" in its outlook for 2013.
The company's shares was trading 1.1% lower at 1:36pm in Amsterdam, after dropping 1.6% percent earlier in the day, post a JPMorgan Cazenove downgrade of its stock -- to neutral from overweight.
Ahold operates retail food stores in Europe and the US through joint ventures and subsidiary firms. Sales grew 4.1% to €10.12bn, from €9.72bn a year ago on the back of of identical sales growth, the addition of new stores and higher online sales.
Sales in the US grew 3.4% on the back of higher promotional activity while sales in the Netherlands rose 7.5% with the retailer including the sales of bol.com. Sales in the Czech Republic and Slovakia combined were down 2.9% at constant exchange rates, but the company gained market share in the Czech Republic in a tough business environment.
JPMorgan analysts Jaime Vazquez and Borja Olcese said they had expected "a €2bn additional buyback programme executed through a stock consolidation". The brokerage lowered its earnings-per-share estimate for 2013 and 2014 owing to a "mismatch" between the immediate deconsolidation of ICA and the gradual reduction in the number of shares.
Ahold's focus "remains on strong capital discipline combined with a balanced approach between investing in profitable growth and providing attractive returns to shareholders," chief executive Dick Boer was quoted as saying in a statement.
Ahold's first quarter comprises of 16 weeks, from 31 December, 2012 through 21 April, 2013, a company statement said.
© Copyright IBTimes 2023. All rights reserved.