No Photoshoot For Royal Baby: Kate Middleton to Pick Prince George's Official Portraits From Family Album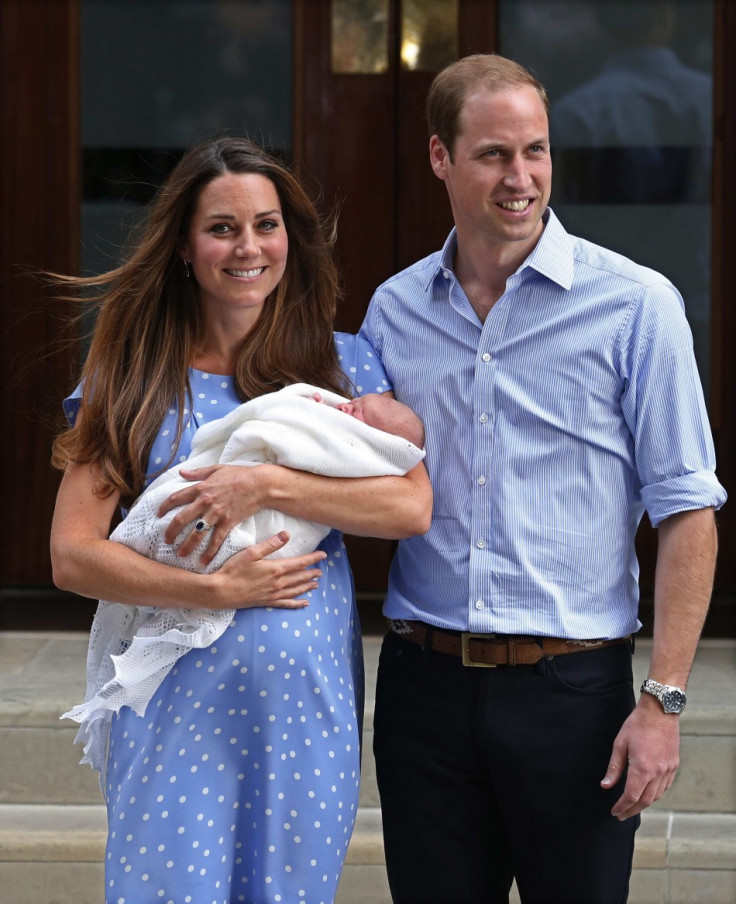 Kate Middleton will not let her son, Prince George, be a subject of the official royal photo shoots, for the Duchess of Cambridge has decided to choose his official royal portraits from the royal family album.
Kate Middleton and Prince William are reportedly planning to make their own photograph with their son as his official portrait.
The Duke and Duchess of Cambridge will likely consider the photographs of the young prince taken at Berkshire by themselves and Kate's family members, including her father, mother and her younger sister Pippa Middleton, the Mirror reports.
It is reported that Kate Middleton and Prince William have been staying at Kate's parents' Berkshire mansion since the birth of George on 22 July.
Though William and Kate will break the royal tradition of formal photo shoots, they intend on doing so just because they don't want their three-week-old son get disturbed.
"Kate has a great eye for pictures and wants the first official ones of George to be natural and in a relaxed environment," a source told the newspaper.
The official portrait of Prince George, third in line of succession, is expected to be revealed by Kensington Palace on Twitter next week.
After the official release of the royal's baby portrait, William and Kate are said to have planned for a Scottish family holiday at the Queen's estate of Balmoral later this month, when George will meet Prince Philip, his great-grandfather, for the first time.
Meanwhile, reports also say that Kate Middleton wants to spend some quality and quiet time alone with her newborn. And she is planning to move to her new house, Anmer Hall in Norfolk, which was gifted by the Queen to William and Kate early this year.
© Copyright IBTimes 2023. All rights reserved.