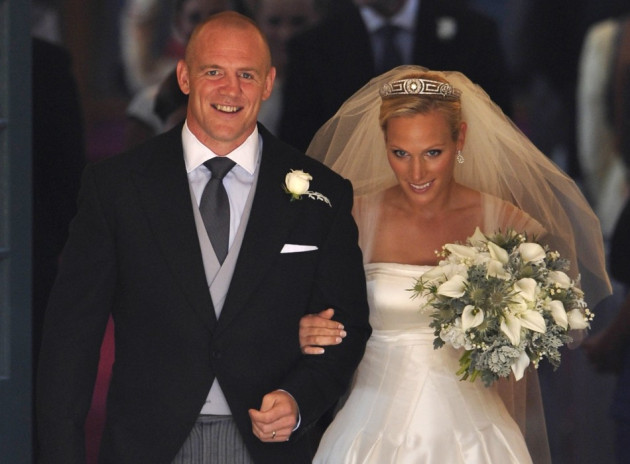 Just as Royal baby fever reaches fever pitch with Kate and Will's little bundle of joy due in days, the excitement has been ramped up even higher with the news Zara Phillips is pregnant too.
The Queen's granddaughter, aged 32, is expecting a child with husband Mike Tindall - the former England rugby captain, aged 34, it has been announced.
The couple shared their happy news this morning (Monday). The baby will be born in the new year.
Royals are "delighted" by the news, said a Buckingham Palace source. Zara Phillips' child will be grandchild number three for Princess Anne.
A Royal spokesman said: "Mr and Mrs Mike Tindall are very pleased to announce that Zara Tindall is expecting a baby in the New Year.
"The Princess Royal (Princess Anne) and Captain Mark Phillips, Mr Phillip and Mrs Linda Tindall, and members of both families are delighted with the news.
"This baby will be the first child for Mike and Zara and the third grandchild for The Princess Royal.
A spokesman of prime minister David Cameron said it was "quite terrific news."
"The Prime Minister will send his very, very best wishes to the happy couple," he said.
Zara Phillips and Tindall married at Canangate Kirk in Scotland, two years ago.
Burly rugby star Tindall, who has drink driving convictions to his name, has spoken of getting used to moving within the closest of Royal circles.
He revealed: "Every time I meet the Queen, she knows what's going on with me and likes talking rugby. She's amazing."
"Seeing them together at Christmas was an ­eye-opener. Princess Anne's down to earth and a ­great mum-in-law. She gets stuck in too, often trimming the lawn."
"They're great fun and I love spending time with them. Harry's hits my head with his ­knuckles but then I put him in a headlock.
"William's got lots of ­pressure but takes it in stride. They're charming and do things their way. That's why it works so well."