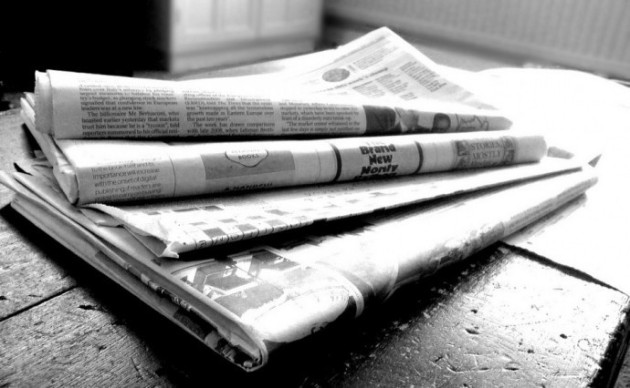 Politicians have rejected plans for press regulation drawn up by newspaper chiefs in response to the phone hacking scandal.
A senior panel comprising government cabinet ministers called the plans "flawed."
Privy Council sub-committee chairmen Danny Alexander said no decision had been made. But the press's own plans now look dead in the water, paving the way for politicians to draw up their own rules about what newspapers publish.
A final announcement on the Press's own proposals is expected by the Privy Council on Thursday.
Prime Minister David Cameron has spoken of the need for new regulation to pass the "Millie Dowler test." The phone of the murdered teenager was hacked by reporters at the News of the World paper, in a move which prompted the paper to shut down when it was exposed.
Newspaper bosses and politicians have been at loggerheads about Press regulation, following Lord Leveson's report on standards in the industry.
Government plans include million pound fines for newspapers and a ban on former editors sitting on a new "recognition panel," created by Royal Charter.
Newspapers' own proposal allows industry representation on the panel and dampens the power of the regulator to dictate the form of printed corrections.
In the focus of upcoming talks is expected to the size of potential fines.
New rules to govern the press will be contained in a Royal Charter and debate on the fine detail of the rules are expected to last until the end of the month. Negotiations are delicate because the Queen must sign off a Charter meaning following proper due process is forefront in the minds of politicians.
The failure of newspapers' own proposals to persuade marked a victory for campaign group Hacked Off, which was backed by celebrities such as Hugh Grant.
Campaigners for Press law fear newspaper bosses will get the Charter delayed. Brian Cathcart, the head of Hacked Off, told BBC the Press plan for regulation had been a "delaying manoeuvre."
Rupert Murdoch waded in by posting on Twitter that new regulation would protect only "toffs." The former proprietor of News of the World told followers on the website: "Meanwhile, print media about to be gagged to protect toffs."
Trevor Kavangh, associate editor of The Sun, told BBC: "I think it has to be seen as a great victory for the forces of oppression of a free press - Hacked Off in particular - and the politicians who have gone along for the ride."