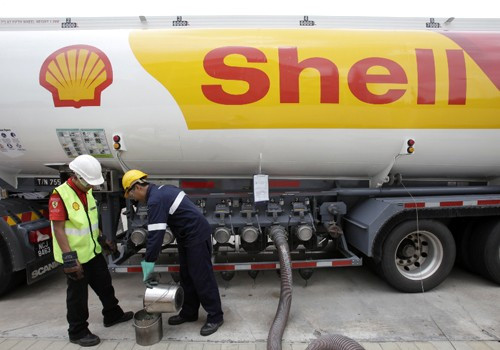 Shares in Royal Dutch Shell were down on the FTSE 100 in afternoon trading after the energy giant said it would selling most of its shareholding in its downstream business in Africa for around a billion dollars.
Shell said it would be selling its stake to Vitol and Helios Investment Partners, however the company added that it would be holding on to equity in two new joint venture companies.
One of the joint ventures will be held 20 per cent by Shell and will own and operate Shell's existing oil products, distribution and retailing businesses that currently serve 14 African countries. The other of the ventures, which will be held 50 per cent by Shell will own and operate Shell's African lubricant blending plants.
By 13:40 Royal Dutch Shell "A" shares were down 0.25 per cent on the FTSE 100 to 2,183.50 pence per share while "B" shares declined 0.11 per cent to 2,182.00 pence per share.