UPDATE: Royal Mail: Goldman Sachs Faces 'Further Questions' from Parliament on Controversial Valuation Advice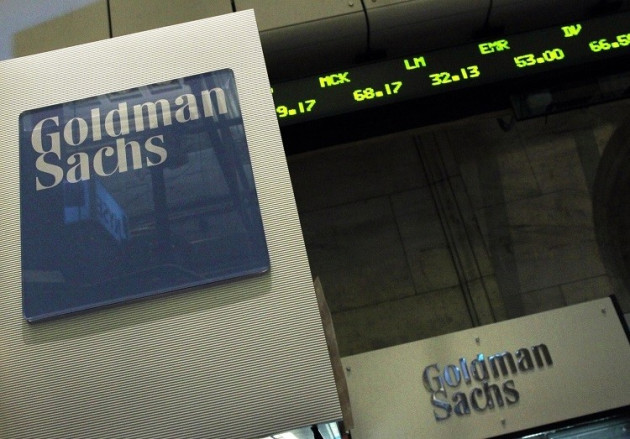 Goldman Sachs analysts have set a 610p target price on Royal Mail shares, despite the US investment banking giant having advised the UK government on setting a controversial offer price of 330p ahead of its flotation onto the London Stock Exchange.
Critics of Royal Mail's initial public offering (IPO) have attacked the government and its two "global co-ordinators" Goldman Sachs and UBS, who advised the government on the privatisation, for undervaluing the communications firm. Its share price rocketed after the IPO and at the time of publishing sits at around 560p.
In its research note, Goldman said it thinks Royal Mail's heavy exposure to the high-growth parcels market, the firm's existing core network across the UK providing a significant cost advantage over competitors, and the potential for productivity improvements will all drive up profit.
However, Goldman was fairly relaxed over the investment risk stemming from industrial relations at Royal Mail, despite a representative from the bank having highlighted it as a significant risk which weighed on the offer price ahead of the flotation.
There is an ongoing dispute between the Communication Workers Union (CWU) and Royal Mail over pay and working conditions, though the threat of strike action has been removed since the IPO.
"We do not include in our forecasts the potential impact of a strike by the CWU, as we now view the near-term strike risk as relatively low," said the Goldman note.
It highlighted that wages do not have to be paid on strike days, meaning a walk out could save £9m per day.
"We believe a strike would have only a limited revenue impact, and given the potential for variable and wage cost savings, a minor impact on our EBIT forecasts," said Goldman.
At a business select committee hearing, Goldman Managing Director Richard Cormack had told MPs that "industrial relations certainly impacted the price that people were prepared to pay". A UBS representative alongside him said industrial relations were "a major risk factor".
Appearing in front of the same committee, Business secretary Vince Cable insisted he was given "very clear and unambiguous advice" that pushing Royal Mail's offer price higher than 330p would be "very unwise".
This is because it ran the risk of target long-term institutional investors walking away from the flotation and leaving it a total failure.
"The focus from the very outset is making sure we had the right kind of investors," Cable said.
"That dominated considerations rather than the extra bit you might have got from opportunistic traders."
"The very same bank which advised government they would only get 330p a share for Royal Mail is now saying they should reach 610p," said a CWU spokeswoman.
"There has been no material change in that time. Who have they been working for all along? Themselves and their clients or the government and taxpayer who paid them handsomely for their 'expert' advice?
"Vince Cable can no longer dismiss this simply as 'froth'. When will ministers act to put right the robbery of public assets at the hands of highly-paid city advisors? This scandal will only continue to grow unless action is taken."