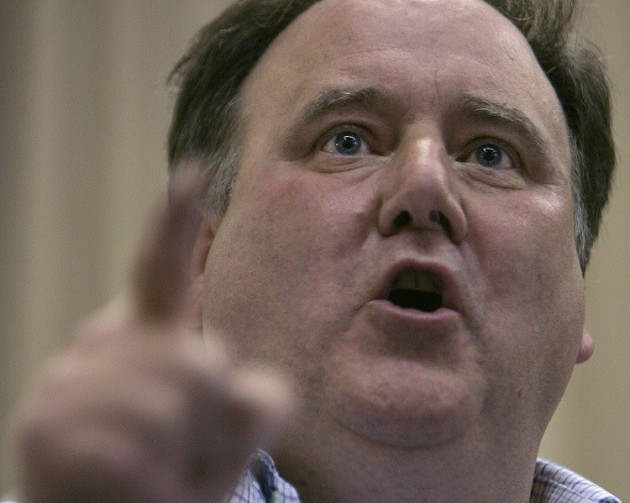 Billy Hayes, general secretary of the Communication Workers Union, has hit back at claims by investment banks UBS and Goldman Sachs that the threat of industrial action at Royal Mail dented its valuation ahead of its flotation onto the London Stock Exchange.
Appearing in front of the Business, Innovation and Skills (BIS) Select Committee, UBS managing director James Robertson said that industrial relations was "the major risk factor" in the build-up to the flotation as his bank and Goldman advised the government on an offer price. Goldman managing director Richard Cormack, sitting next to Robertson at the committee, agreed.
Both banks as well as the government have been accused of undervaluing Royal Mail, which floated at an offer price of 330p a share. The price has since rocketed and, at the time of publishing, sits at a price of around 543p. UBS analysts have since put a target price of 450p and a 'sell' rating on the stock.
"It's clear from today's BIS Select Committee that Royal Mail was undervalued and the government and taxpayer were misled," said CWU's Hayes.
"These advisers should not be paid any additional discretionary fees for the shoddy advice they provided which has led to the taxpayer losing out on hundreds of millions of pounds in lost assets.
"It's also clear that the government has used strike action as an excuse for the share price rise - today's evidence shows that the impact of potential strike action has been vastly overplayed. When being asked to explain the valuation not a single banking representative mentioned it. It was only 45 minutes into the session when asked a direct question that any of the bankers brought it up. Hardly 'the main factor'."
Hayes added that there was "no evidence" that the threat of potential strike action by the union, which was involved in a dispute over pay and working conditions, hurt the share price.
All the UBS and Goldman bankers could offer, he said, was the assertion that potential investors warned them it made Royal Mail less attractive as an investment.
"That doesn't tell us how many or how significant it was and not a single representative could put a figure on how much that may have altered the share price by," he said.
"It's weak in the extreme and suggests that the whole truth has not been told, especially given that shares were oversubscribed by 20 times, surely because investors could see it was a give-away."