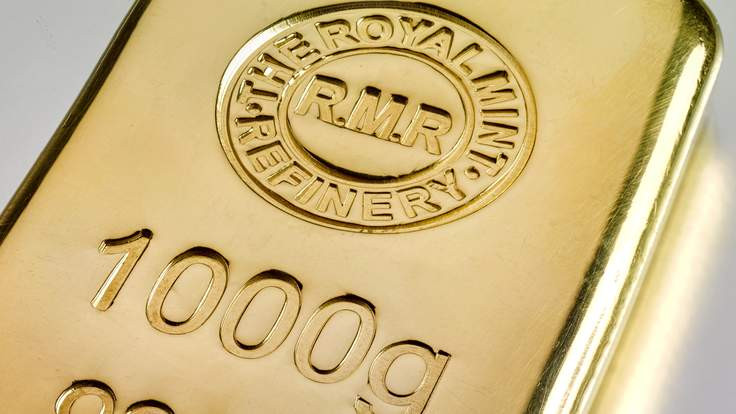 The Royal Mint has begun selling 1kg gold bars that can be delivered straight to your door to mark the first anniversary of its bullion trading website. The company is offering "serious investors" the chance to buy the Kilo Gold Cast Bar for around £25,000 ($38,000, €34,000).
The website, royalmintbullion.com, was launched last year to give more people the opportunity to own their own gold, with pieces selling from as little as £20. In its first year of operating, the site sold bullion bars that weighed between one and 100 grams to more than 12,000 customers in countries across the world.
The Royal Mint is now celebrating one year of trading by offering the 1kg bar described as a "high-value purchase opportunity for serious investors and those who wish to own and trade larger amounts of gold". The Mint has not given a price for the bar, which measures 53mm by 118mm and is 8mm thick, as the price of the precious metal constantly changes. However, based on the current value, the gold bar is estimated to be valued in the region of £25,000.
Those who wish to purchase the Kilo Gold Cast Bar can even choose to have it delivered straight to their homes by an insured postal service or store it in "the vault" − the Royal Mint's on-site storage facility that is "protected around the clock by the Ministry of Defence".
Chris Howard, the Royal Mint's director of bullion, said: "As royalmintbullion.com passes its first anniversary and begins to mature, we wanted our offering to reflect this and felt the Kilo Gold Cast Bar adds depth to our range and will appeal to the serious investor."