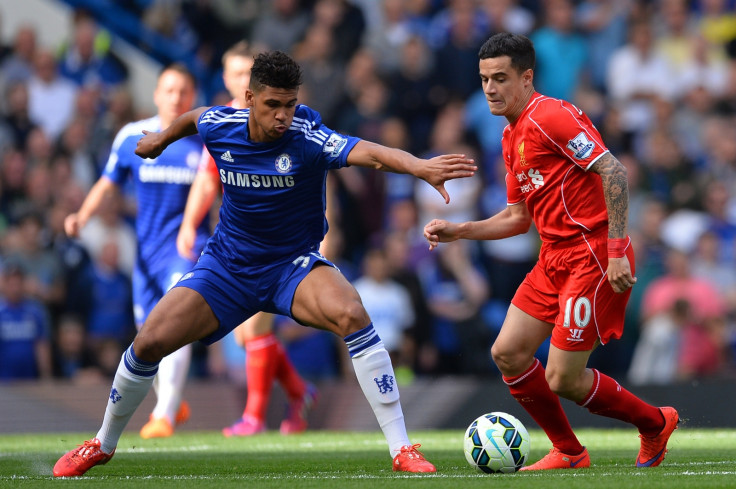 Chelsea academy star Ruben Loftus-Cheek has claimed that criticism from manager Jose Mourinho during a post-season friendly against Sydney FC helped him "push on" to make the breakthrough into the first team amid fears he could have been sent on loan. The midfielder impressed in the 4-0 Champions League victory over Maccabi Tel Aviv on 16 September but is aware he has to continue working hard to keep his place at Stamford Bridge.
The 19-year-old enjoyed his first-team debut during the Champions League 3-1 victory over Sporting Lisbon last season and took advantage of the shortage of midfielders in Mourinho's ranks to get more opportunities in the second part of the campaign. The Portuguese boss praised him on a number of occasions while assuring he would have a place in his squad this term.
But that was compromised after Mourinho slammed his performance against Sydney FC. "Ruben said he had a pain in his back but what I was feeling was that he only had the pain when Sydney had the ball," the manager said at the time.
"When Chelsea had the ball he was playing very well, but when Sydney had the ball I think he was more impressed by watching Matic and Mikel work, instead of him working. So, with Ruben, it's one step back in terms of my relationship with him. If he doesn't know what it is to play for me and Chelsea it's one step back."
But Loftus-Cheek reacted positively to convince the manager he still deserved to be in his plans. The teenager was rewarded with a starting spot against Maccabi but refused to take anything for granted.
"I listened to what the manager said back then and thought about it over the summer. If he says I have to work harder, then I have to work harder. I will listen to him in any situation and try to better myself," he said to Standard Sport. "It was a big confidence boost to be told I was part of the squad. But that's not final. If I'm not playing well, maybe I will go out on loan. So that wasn't a sign to rest on my laurels, it was a sign to push on."
Mourinho, meanwhile, also praised his performance after the game. The manager said: "He played very well, which is very good for us. He is in conditions to compete with the other players for opportunities and minutes, but he is having minutes. He is potentially a very good player but you have to feed these young players and choose the right moment. The reality is his evolution is important and good."