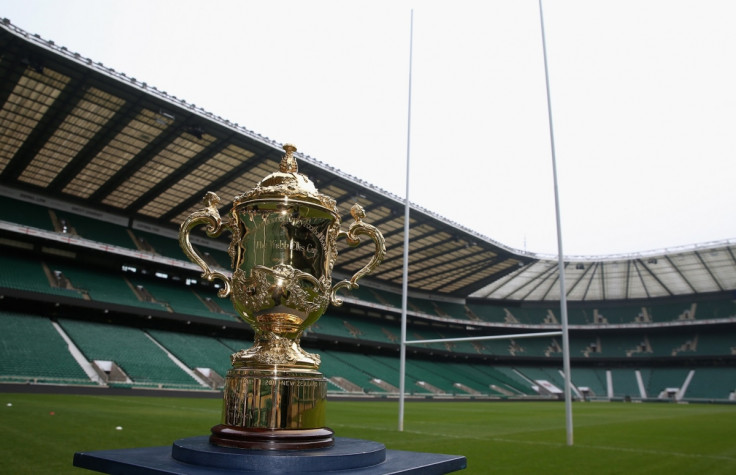 England kick off the Rugby World Cup on 18 September when they take on Fiji in the opening game of the tournament at Twickenham. The hosts face an outside chance of claiming the Webb Ellis cup for the second time after Jonny Wilkinson kicked England to glory in 2003.
While head coach Stuart Lancaster is bracing his players for a wave of expectation from home fans, those travelling to grounds across England and Wales to get to games should also brace themselves: for travel delays.
Twelve stadiums across England and Cardiff's Millennium Stadium are hosting a total of 48 matches and with more than 2.1 million tickets sold, of which more than 400,000 were snapped up by international fans, travel networks are going to be busy on match days.
Ten matches, including all but one of England's group games, will be played at Twickenham, in west London. Richmond council has published a map of roads that will be closed on match days. It has also prohibited roadworks from taking place on certain roads until after the tournament has ended. It has also taken the controversial step of closing part of the A316 near the stadium.
The road will be a managed between the Hospital Bridge Roundabout and London Road three hours before, during the matches and for two hours after each game. Hounslow Council will also extend the controlled parking around the area. South West Trains' capacity has been raised by 4,000 trips per hour and there will be a 24-hour service on the Piccadilly Line with bus shuttles to Hounslow East station. Network Rail has also warned train passengers to steer clear of London Waterloo in the three hours before kick-off.
Busy routes to be wary of
In a statement, Network Rail warned fans to allow more time to travel to games. It said: "During this time certain routes and railway stations will be much busier than usual Network Rail is working with train operators across the country to provide more frequent, longer and later services and all major engineering work on rail routes serving venues on match days has been suspended.
"Additional staff at Network Rail stations will be on hand to help spectators travelling to and from venues, while continuing to offer the service that keeps millions of people moving across Britain each day."
Newham Council has also issued travel guidelines for visitors travelling to the stadium at the Queen Elizabeth Olympic Park. The first match there will be on 23 September, when France take on Romania.
Normal event day parking restrictions apply and there will be some local road closures will be in place, affecting Westfield Avenue, Montfichet Road and Pool Street before and after matches. Roads in Stratford are expected to be busier than usual and the services on the Jubilee line, Docklands Light Railway (DLR), Transport for London Rail, London Overground and National Rail services are predicted to be "exceptionally busier".
Wembley will host two fixtures, starting with New Zealand vs Argentina on 20 September. Due to engineering difficulties, there has been an unexpected delay to the completion of the Thames Water foul sewer works in nearby Fulton Road. Like all major events at the stadium, parking restrictions will be operational and services to Wembley Park underground station will be busier than usual. For all travel information, see England Rugby 2015's Spectator Journey Planner.