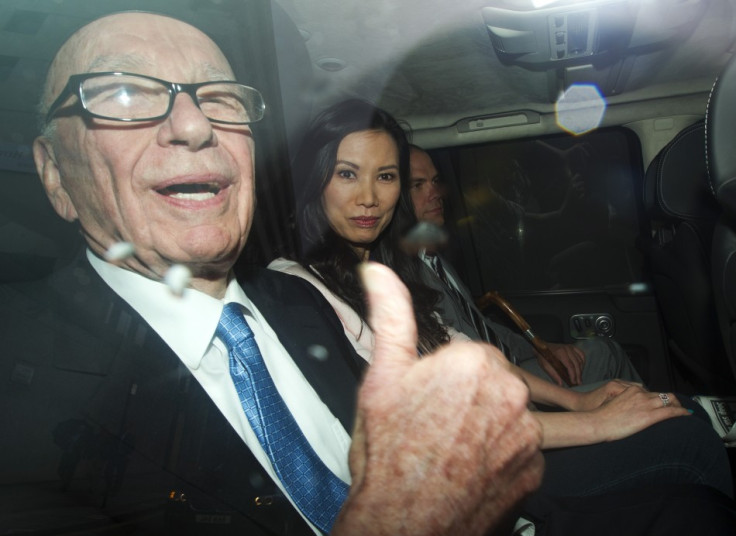 In a blunt testimony before the Leveson Inquiry on Thursday, Rupert Murdoch disclosed that he was not aware of the phone hacking in the News of the World and accused the journalists of hiding it from himself, his son and Rebekah Brooks.
He also expressed his regret for not shutting it down at the earliest and called it an "aberration".
"The News of the World, to be quite honest, was an aberration, and it's my fault," said Murdoch during the second day of his testimony before the inquiry at the British High Court.
"I'm sorry I didn't close it years before," he added.
However, he did not accept that he did allow a culture of illegality to flourish in the organisation.
"I think in newspapers, the reporters do act very much on their own, they do protect their sources, they don't disclose to their colleagues what they are doing," he said.
Murdoch also revealed that there was an attempt at cover-up from within the News of the World which he regrets and indicated the involvement of two persons in the whole episode - the chief lawyer of the organisation Tom Crone and apparently its last editor Colin Myler.
"Someone took charge of a cover-up, which we were victim to and I regret," Murdoch told the inquiry.
"I think from within the News of the World. There were one or two very strong characters there who I think had been there many, many years and were friends of the journalists. The person I'm thinking of was a friend of the journalists and a drinking pal and clever lawyer and forbade them ... to report to Mrs Brooks or to James," he added.
His allegations were refuted by Crone, the legal manager of News International, the British newspaper arm of News Corp, in a statement issued later in the day.
"His assertion that I 'took charge of a cover-up' in relation to phone hacking is a shameful lie," said Crone in the statement.