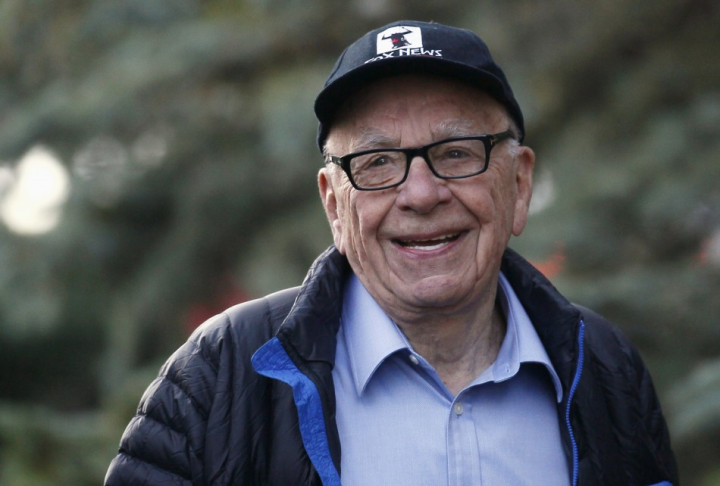 Media mogul Rupert Murdoch has called for on the G8 to kick Russia out of the rich countries club.
Murdoch said that Moscow should be ousted form the gathering of the world's most powerful nations because of President Vladimir Putin's crackdown on opposition and for his controversial foreign policies.
Murdoch tweeted:
Putin internal suppression, external trouble making getting seriously worse. Why not chuck Russia out of G8?
— Rupert Murdoch (@rupertmurdoch) July 19, 2013
His tweet came within days of anti-corruption blogger Alexei Navalny, a vocal critic of Putin, being sentenced to five years jail on embezzlement charges that he claimed were politically motivated.
Navalny was released on bail a day after his sentence following mass protests in Moscow.
In earlier tweets, Murdoch had made public his disapproval of Putin's stance on the Syrian civil war and the case of NSA whistleblower Edward Snowden.
Murdoch tweeted in June:
Don't look for early peace in Syria. Putin determined keep Middle East on boil to sustain oil prices essential for sick Russian economy. — Rupert Murdoch (@rupertmurdoch) June 23, 2013
Moscow stands as one of the few remaining allies of the regime of President Bashar al-Assad and has opposed international efforts to arm rebels.
Snowden has filed a request of temporary asylum to Moscow, where he remains stuck in a legal limbo at Sheremetyevo airport.
The 29-year-old triggered a massive scandal by leaking secret documents about the US extensive snooping to the Guardian and the Washington Post - both competitors of Murdoch's signature newspapers.
Snowden is wanted in the US on espionage charges.
Murdoch tweeted:
Wow! Snowden in Moscow looking for refuge. Once again Putin testing POTUS.
— Rupert Murdoch (@rupertmurdoch) June 23, 2013
Potus stands for President of the United States.
The rest of the G8 members (UK, Italy, France, US, Japan, Canada and Germany) were expected to ignore the Russia expulsion call by Murdoch.
Home Secretary Theresa May made clear how important good relations with the Kremlin were when she explained to the Westminster coroner why the government decided against holding a public inquiry into the poisoning in London of former KBG agent Alexander Litvinenko.